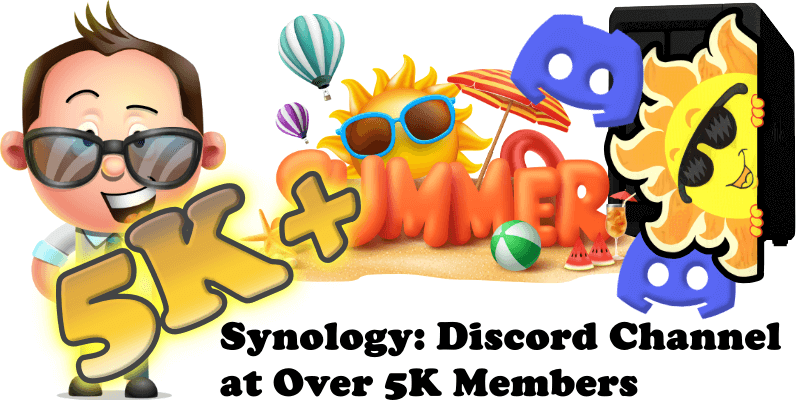 It is with great pleasure that I bring to you this piece of news today: the mariushosting Synology Discord channel has surpassed 5K members! It's been a while since I've dedicated an entire post to the Synology Discord channel, two and a half months to be precise. Since then, more than 500 new members have joined the channel and, as such, our community on Discord is now at 5000+ members, and growing. Right now, the mariushosting Synology Discord channel is the biggest Synology community on Discord, and the most active and engaged! And compared to other channels which already require subscriptions for merely joining, our Discord group is and always will be FREE of charge! No subscriptions fees required and no charges – if you want to join the biggest Synology Community on Discord, you simply join.
This being said, I would like to once again thank everyone who is a part of our Discord community, members and moderators alike! Your insights, help, advice, opinions and mere presence are appreciated! Thank you for making our community as great as it is! So if you're in need of a solution to a specific issue you're facing, need advice about what disks or NAS to get, have questions about certain aspects unique to a Synology environment, or simply want to be where your fellow sysadmins are, then do come and join our Discord community at the link above!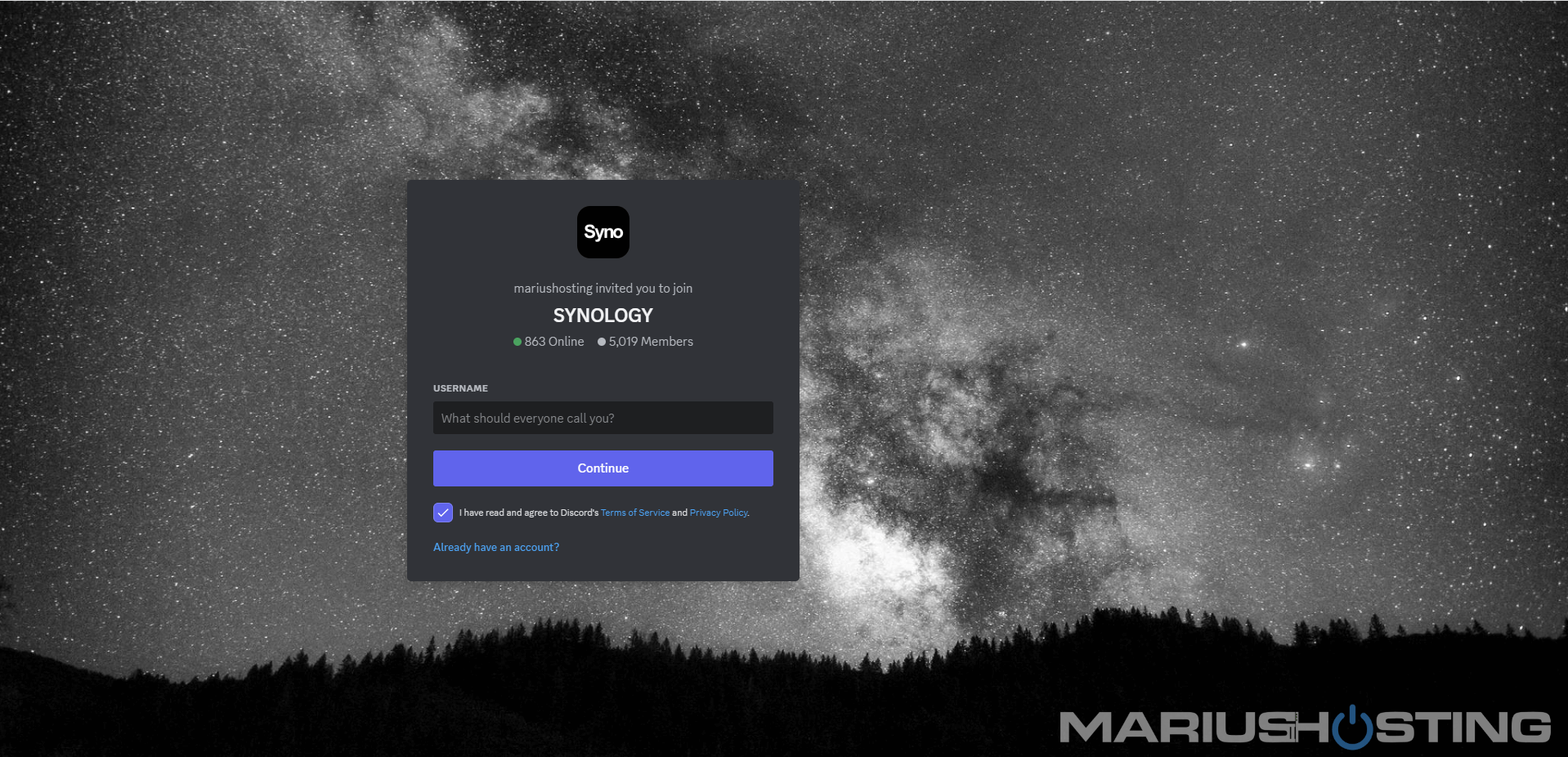 Our Synology Discord channel is organized in sections dedicated to specific topics such as Docker, General support, Surveillance, Routers etc. and channels for different languages so as to better serve the needs of all our users. In the past few months more and more people in need of support have been joining our channel and benefiting from the experience and help of a lively and engaged community. Zero subscriptions, free membership, continuous support from senior members, even at 5 a.m., on the account our members being from different time zones. In short, an authentic experience that no online forum provides. You can now also request Docker guides on the dedicated channel in our Synology Discord community.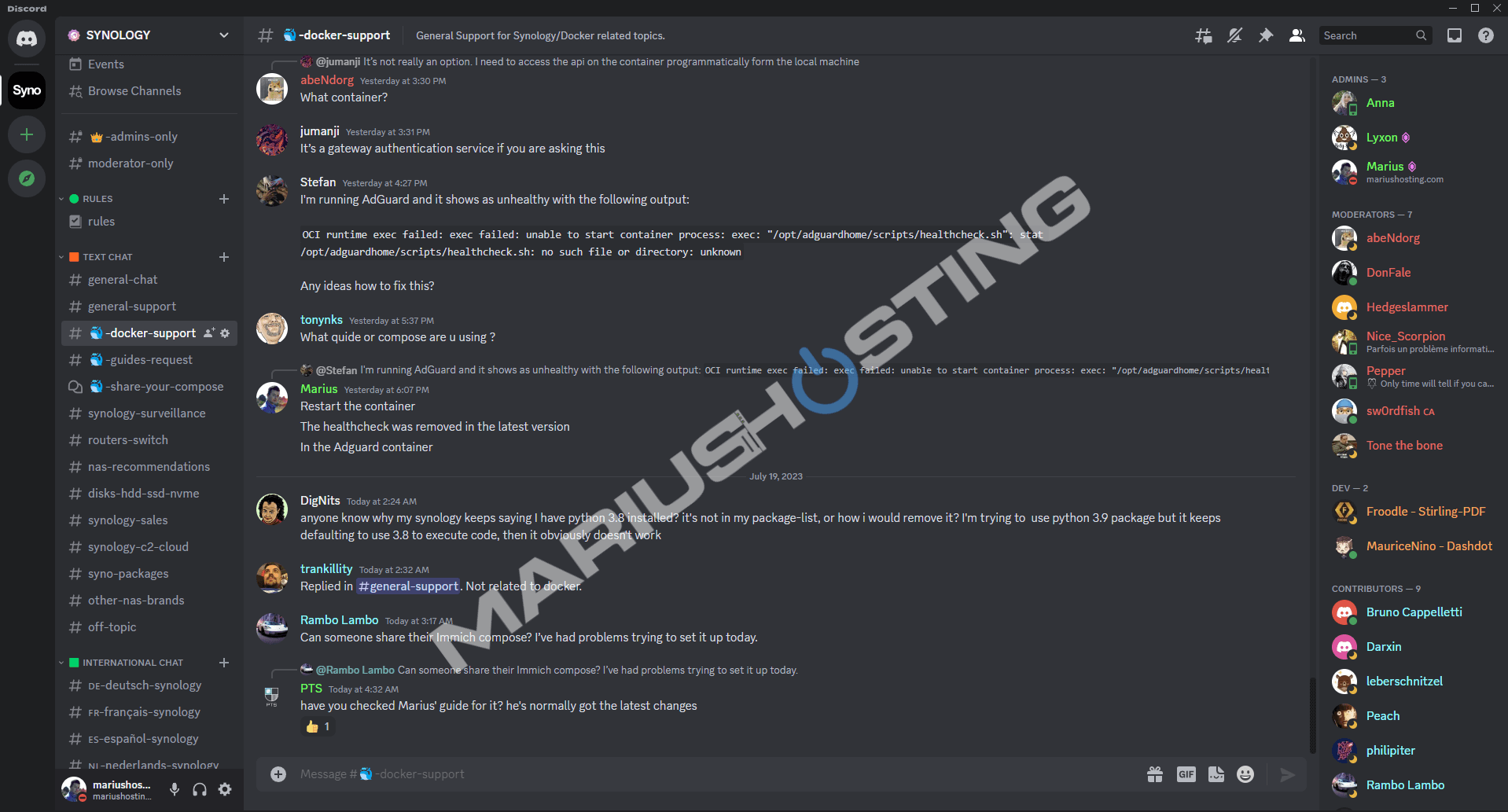 True to the Discord experience, you can talk with fellow Sysadmins who are an active part of the channel and exchange opinions or troubleshoot a problem via chat, audio or video. A lot of hard work goes into growing our community that seeks to provide support to everyone with an interest in Synology.
Also, in the new #Share-Your-Docker-Compose channel, you can find a lot of docker compose guides that have not been published on mariushosting.com – only in our DISCORD group!
A special thanks to our Admins & Moderators on Discord (Lyxon, Anna, PTS, Flover, DonFale, telnetdoogie, Sibberio, PalmTree, Pepper, Tone the bone, sw0rdfish, abeNdorg, guitar_pepito, Hedgeslammer, v3n3) who are helping members find solutions to their problems on a daily basis. Also, I would like to extend a special Thank You to the members in the "Contributors Role" who have contributed to the growth of the channel by helping other members integrate. Another new role is "Channel Friends", our loyal channel friends who frequently intervene in conversations.
What is DISCORD? DISCORD is a freeware VoIP application and digital distribution platform designed for video gaming communities that specializes in real time text, image, video and audio communication between users in a chat channel. DISCORD runs on Windows, macOS, Android, iOS, Linux, and in web browsers.
Note: I plan to keep you updated with Discord news from time to time. Your Internet friend Marius is working hard every single day to grow top Synology communities accessible for free for all who are enthusiastic and passionate about technology. And it's not only Discord – we also have the biggest dedicated Synology Community on Facebook too.
This post was updated on Sunday / July 23rd, 2023 at 9:49 AM