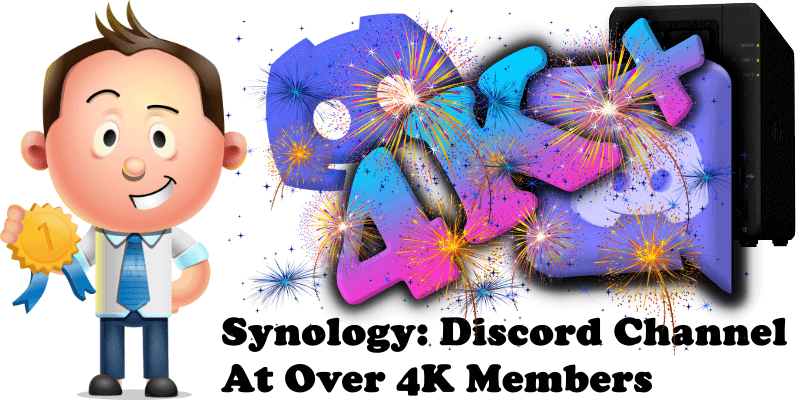 Good news are meant to be shared with those that matter. With this in mind, it brings me a lot of joy to share with you that we've surpassed yet another milestone on our Discord channel: our Synology community on Discord is now at over 4K members! This makes our channel the biggest Synology community on Discord right now, and it's one of the most interactive too. We have over 800 online users every day, which is more engagement than in communities far bigger and older than ours, and members on our Synology Discord group are busy as bees keeping the channel alive with helpful chatter and informative contributions. Discord is also continually updating their product with features and services that make the group experience fun and customizable, and allow for a direct and meaningful type of engagement between users. Which is a big part of the reason why it's deposed its predecessor, the online forum, from its reign. If you haven't yet, come join our Synology NAS Discord group with the invitation below and become part of an active and engaged community that is passionate and hands-on when it comes to helping their fellow Synology users.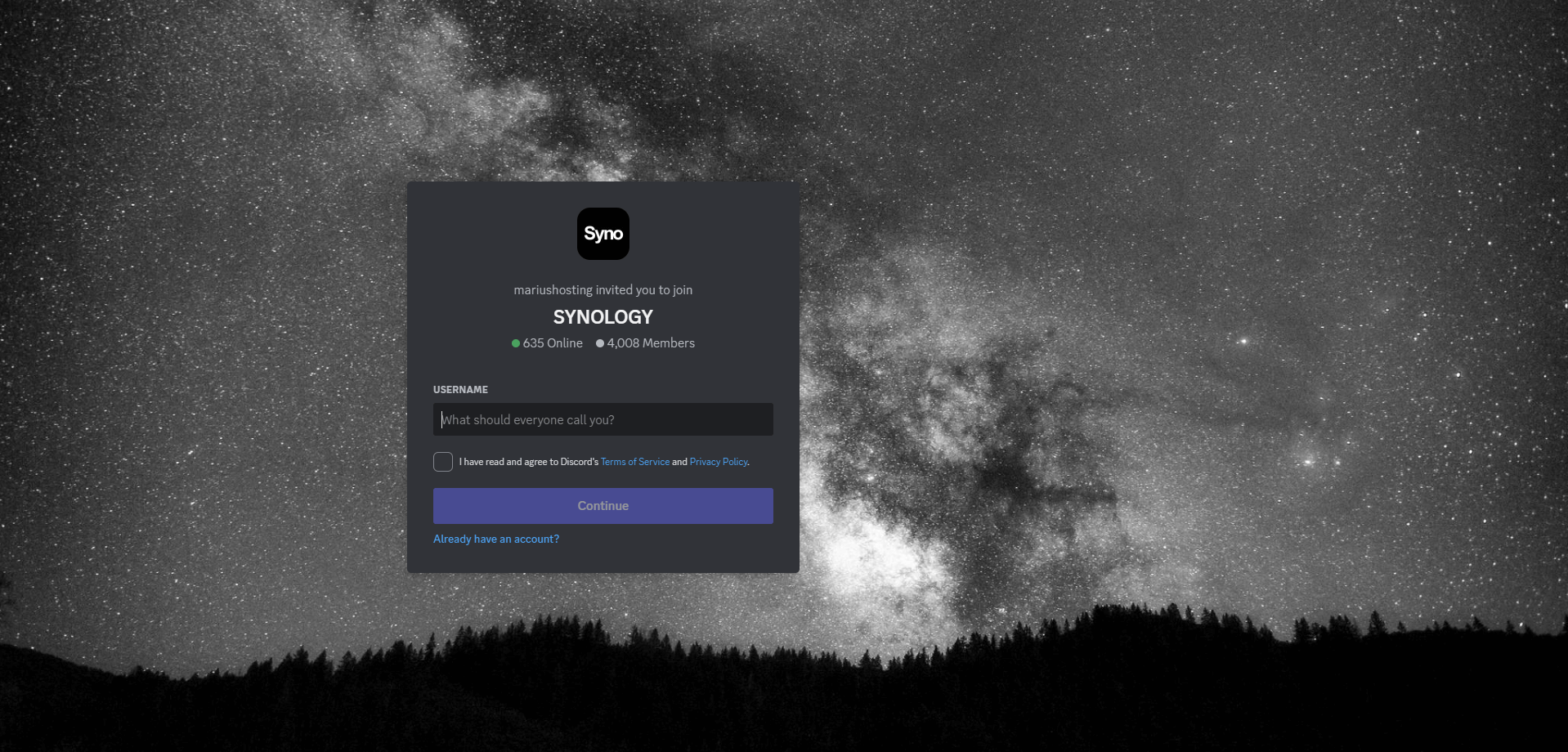 In our Synology Discord group you'll find all the important topics broken down by sections, channels dedicated to specific subjects such as Docker, General support for your Synology equipment, Routers, Surveillance and so on. Also, because sometimes language can represent a barrier in communication, we have created channels for different languages in order to better serve our group members in their quest for support and relevant information.
Something you'll like about our Synology Discord community is that there are no subscriptions, membership being 100% free, and support is available at all hours as our members and contributors come from different time zones. The experience you will enjoy on our Synology Discord channel is one that online forums are not able to replicate, in part due to the authenticity of Discord itself, with its original vision on the social media platform and focus on accessibility, and in part due to our members being dedicated and involved, which produces an authentic participatory experience. Worth mentioning is also the fact that you can now not only request Docker guides, but also share your docker compose on the dedicated channel #share-your-compose in our Discord community.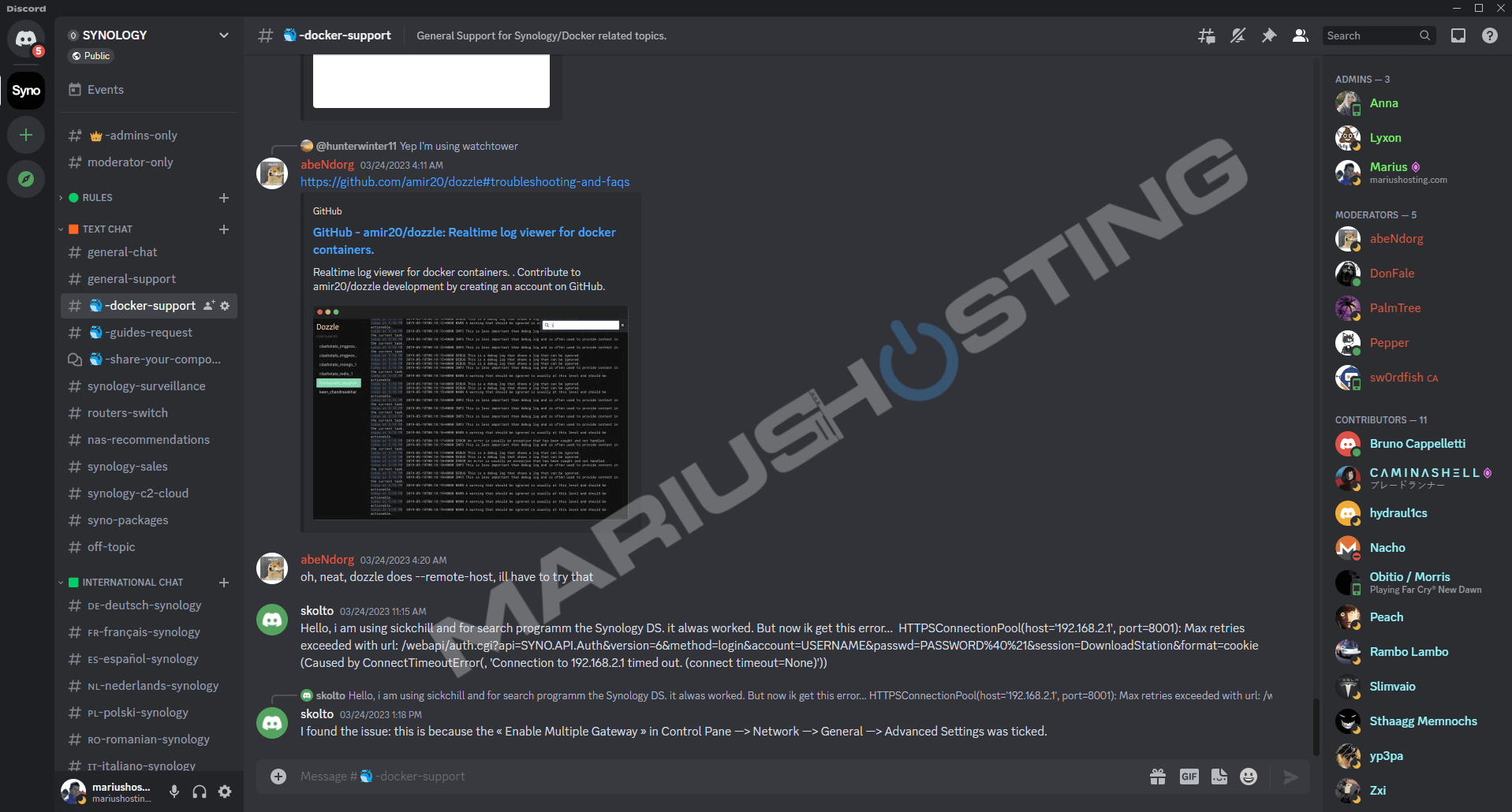 On the Synology Discord channel you can talk with fellow members who are an active part of the Synology community Server and exchange opinions or troubleshoot a problem via chat, audio or video. A lot of hard work goes into growing this Community that seeks to benefit everyone with an interest in Synology.
A special thanks to our Admins & Moderators on Discord (Anna, Lyxon, PTS, Flover, DonFale, Sibberio, PalmTree, Pepper, Tone the bone, sw0rdfish, abeNdorg, guitar_pepito, Hedgeslammer, v3n3) who are helping members find solutions to their problems on a daily basis. Also, I would like to extend a special Thank You to the members in the "Contributors Role" who have contributed to the growth of the channel by helping other members integrate. Another new role is "Channel Friends", our loyal channel friends who frequently intervene in conversations.
What is DISCORD? DISCORD is a freeware VoIP application and digital distribution platform designed for video gaming communities that specializes in real time text, image, video and audio communication between users in a chat channel. DISCORD runs on Windows, macOS, Android, iOS, Linux, and in web browsers.
Note: I plan to keep you updated with Discord news from time to time. Your Internet friend Marius is working hard every single day on building up top Synology communities accessible for free for all who are enthusiastic and passionate about technology. And it's not only Discord – there's also the biggest dedicated Synology Community on Facebook too.
This post was updated on Sunday / March 26th, 2023 at 2:59 PM