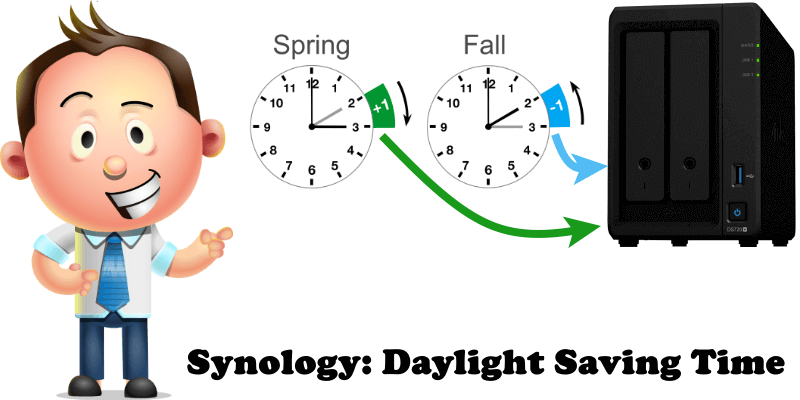 Quite a few people have been contacting me complaining that the time on their Synology NAS device (DSM) did not change automatically with the transition to Daylight Saving Time. Why is this? This likely happened because they've set their Time Setting to "Manually" in their Regional Options settings. How can you fix this?
Go to Control Panel / Regional Options / Time tab – on the Time Setting area select "Synchronize with NTP server". Select the server of your choice then hit the Update Now button. After you click Update Now, click Apply to save the current settings. Follow the instructions in the image below.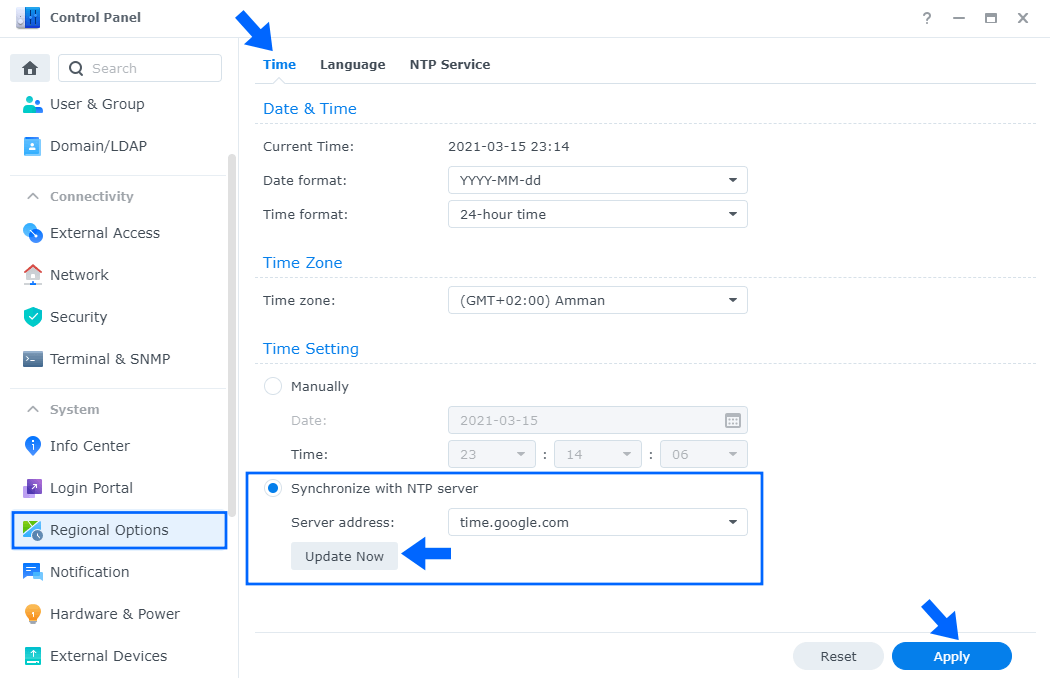 Note: If you can't update the time on your Synology NAS with NTP server, check your Internet connection.
This post was updated on Tuesday / December 21st, 2021 at 3:04 PM