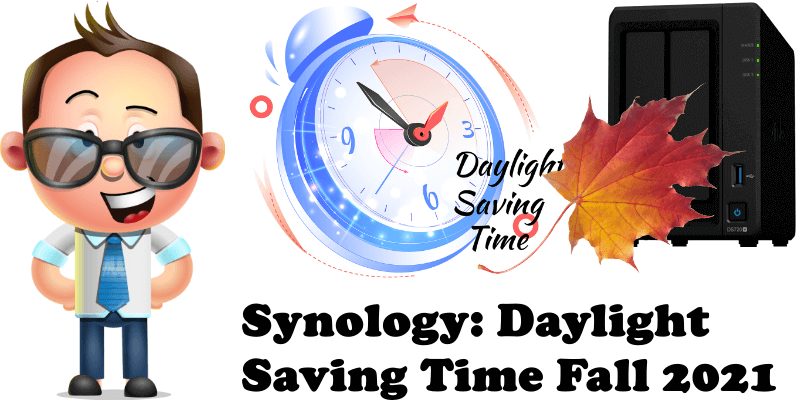 In just a few hours clocks across most of Europe will get turned backward 1 hour, or do so automatically, to mark the end of Daylight Saving Time. Daylight Saving Time officially ends on Sunday, October 31, 2021 at 3:00 AM local time in Europe and on Sunday, November 7, 2021 at 2:00 AM local time in the United Sates (where Daylight Saving Time is observed).
Clocks are set back one hour to mark the return to standard time and allow people to enjoy more actual daylight during their work and waking hours in fall and winter. The time on computers and other electronic devices typically does not require any intervention to make the change to standard time. However, that's not always the case. A lot of Synology NAS users have contacted me in the past about the fact that their Synology NAS device did not align to standard time.
Go to Control Panel / Regional Options / Time tab – on the Time Setting area select "Synchronize with NTP server". Select the server of your choice then hit the Update Now button. Follow the instructions in the image below.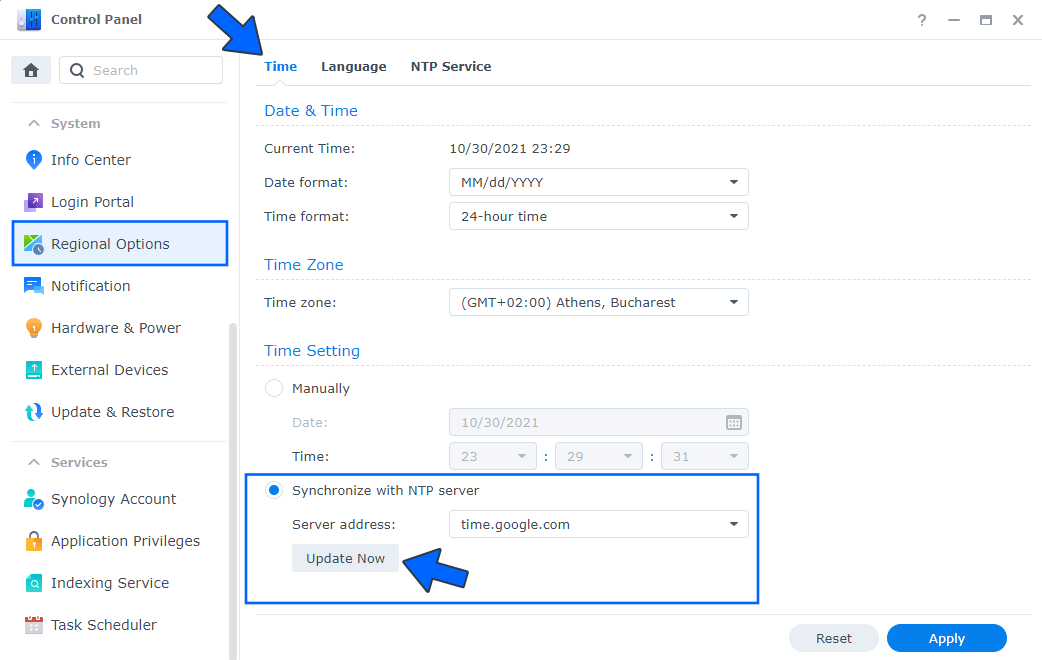 The transition to standard time (and daylight saving time, respectively) should be automatic on Synology NAS devices. But when it isn't, what likely causes this is a particular configuration on the operating system (DSM). If your NAS doesn't make the switch to standard time, then it's likely because you've set the Time Setting to "Manually" in Regional Options settings.
This post was updated on Wednesday / August 10th, 2022 at 9:49 PM