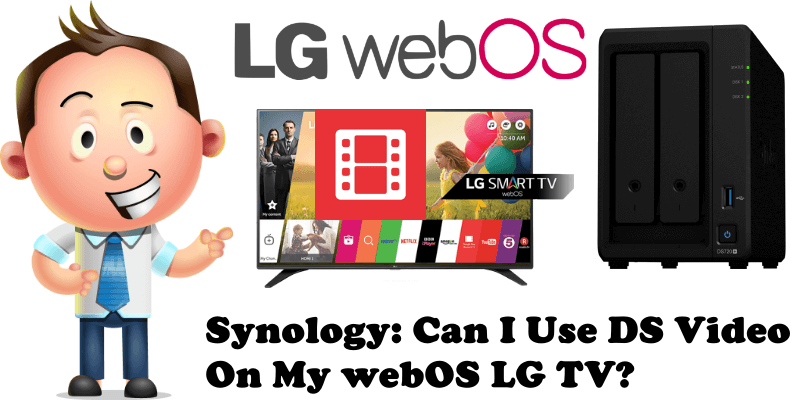 Are you thinking of buying the latest LG 4K TV, but worried because its webOS operating system does not allow you to install the Synology app called DS Video? As you well know, LG's operating system "webOS" has a separate store for its applications , but "official" Synology applications are not available on it at the moment. Fortunately, there is such a simple and at the same time effective solution to remedy this problem. Follow the step by step guide below to find out.
Please Support My work by Making a Donation.
Get a good quality HDMI cable. I recommend HDMI cables for gaming.
Buy an Android Media-player; I recommend a simple Xiaomi TV Box S, 4K priced at only $50. Connect it to your LG TV using the HDMI cable and download the DS Video directly from the Google Play Store via the media player. For this process, it's better to avoid buying an Apple TV because it is just too expensive. If you have an old Apple TV or you are an Apple fan, the procedure is identical: connect the Media-player to your LG TV via an HDMI cable, download the DS Video app and that's it.
Note: Synology NAS devices do not have an HDMI output. For this reason I recommend you purchase a simple media player that supports Android with Google Play Store.
Note: With the LG remote controller you can easily switch from media player back to your webOS or live cable TV with just one click.
This post was updated on Monday / May 9th, 2022 at 12:13 AM