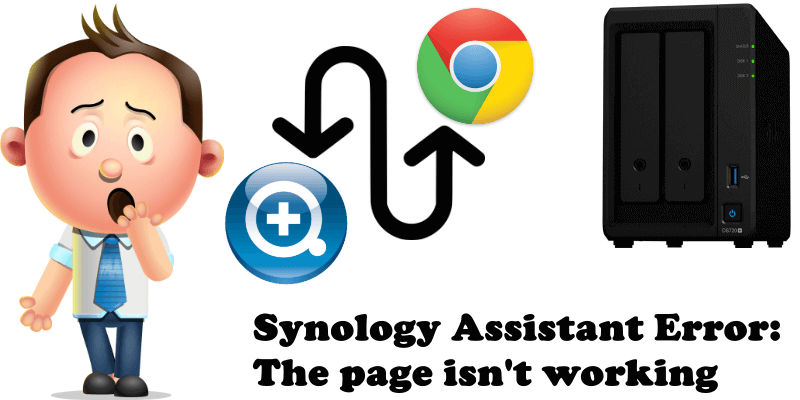 Latest Chrome browser update v.84.0.4147.89 can't use find.synology.com to search your Synology NAS Diskstation on your local area network. Every time you will access the link find.synology.com in your Chrome browser or Microsoft Edge browser, it will show the following error: "This page isn't working find.synology.com redirected you too many times."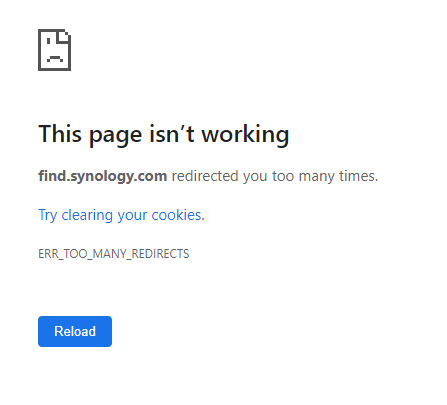 How can I solve this problem? You can solve this problem in 3 different ways.
Use the Firefox browser or the Safari browser.
Visit alternative link: find.quickconnect.to
Download and install Synology Assistant.
Note: Synology already fixed this issue and it needs some days to verify the fix.
Note: The same error will appear if you use the Microsoft Edge browser because it is based on chromium, the same engine as Google Chrome browser. So if you are a Windows user, I recommend you use the Firefox browser.
This post was updated on Tuesday / July 21st, 2020 at 2:03 PM