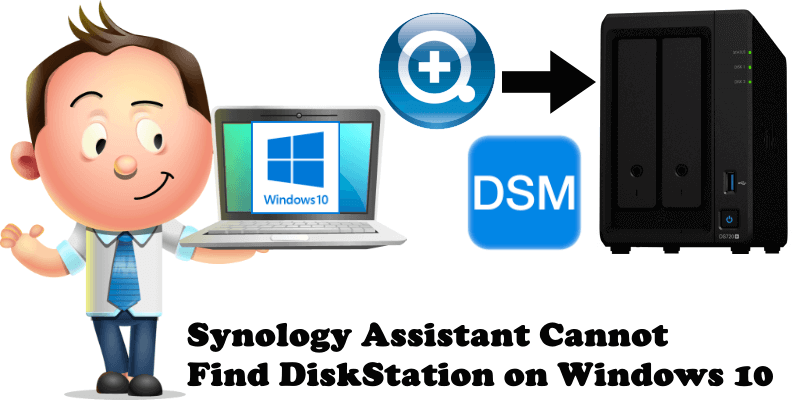 Has it ever happened to you that Synology Assistant couldn't find your NAS on the local area network? I've found this can happen with Windows 10 and Windows 7. I've noticed the problem occur after you just install a Windows update. So if one day Synology Assistant cannot find your NAS on the local area network, it might just be because of a recent Windows update that might have made some sort of changes to your network. For example, a Windows update might change your local area network from Private to Public which could cause this sort of issue with Synology Assistant. This has happened to me a couple of times actually, and each time I've found that changing it back to Private allowed Assistant to then find my DiskStation.
What is Synology Assistant? Synology Assistant is a desktop utility that searches for Synology DiskStations in the local area network. It helps you set up and install DSM on your DiskStation, connect to a local network or multi-functional printers shared by your DiskStation, setup Wake on LAN (WOL), or view monitored resources of your DiskStation.
Note: Some software for Windows, such as Malwarebytes, an anti-malware software for Microsoft Windows, macOS, Android, and iOS that finds and removes malware, once installed, can completely block access to your NAS. Just uninstall it and everything should return to normal. This is just an example, but it's possible for other anti-malware software to cause this same sort of issue with Synology Assistant not finding your NAS on your local network.
This post was updated on Thursday / August 18th, 2022 at 3:31 AM