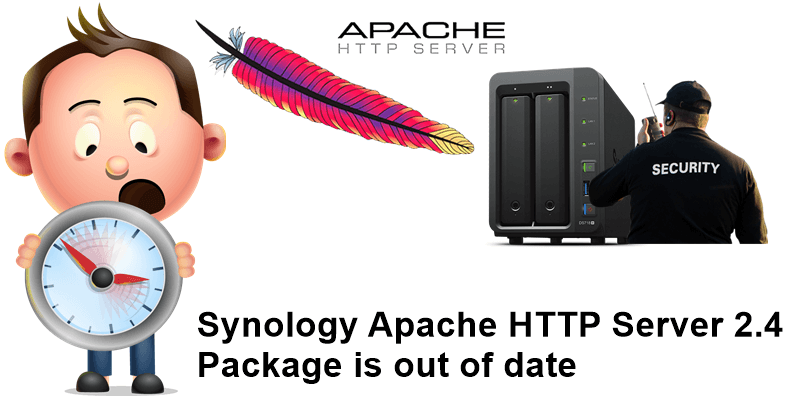 Knock, Knock, Synology! It's been more than one year without any update to the Apache HTTP Server 2.4 package. The current version for the Synology Apache HTTP Server package is 2.4.29 which has huge holes in security. If you take a look at the Apache 2.4 changelog page you'll see that the latest version is 2.4.39 and there have been a lot of security improvements since version 2.4.29. WebStation, phpMyAdmin 4.8.4 and PHP 7.2.13 have all been updated in January of 2019, but no update to APACHE 2.4.29 which should have been brought up to date to its current version which is 2.4.39.
I understand it's the start of the Chinese New Year and all the celebrations going on, but it would have been wonderful to also have an update to the Apache package. The current version is full of bugs and security issues which can all be left behind with an update to the package. The update could have been done concurrently with the updates to the WebStation, phpMyAdmin and PHP 7.2.13 packages.
Synology, please tell me that it was an oversight and that this problem will be solved soon. According to your page the latest Apache HTTP Server version is 2.4.29.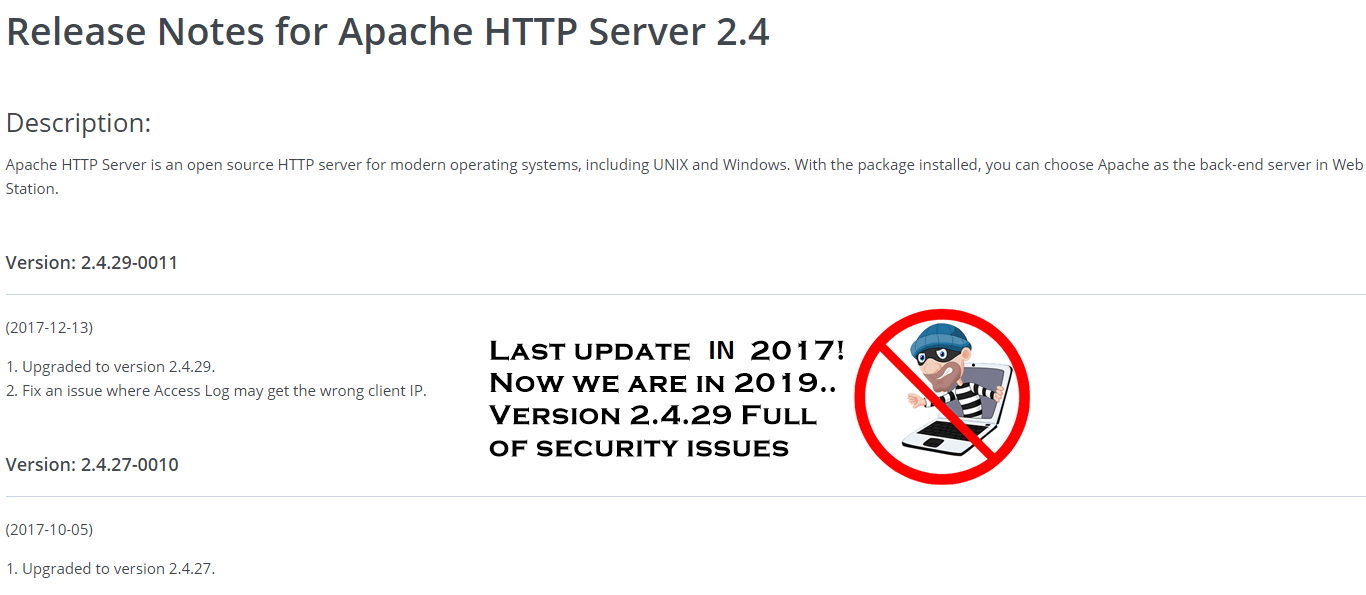 I am very worried about the Apache HTTP Server package not being updated to the latest version. Still, Synology is an international brand recognized for its reliability and quality, and I am confident their packages will be updated one by one in due time. Honestly, I'd hope that in the next few days, at the end of the holidays and the Chinese New Year celebrations, Synology will release an update to the Apache HTTP Server package.
It's been more than one month now and there are no updates to the package yet. Below is a full conversation with Synology technical support following my sending a ticket to inquire about updating the Apache HTTP Server package.

UPDATE

: 24.04.2019
After some time and quite a few tickets, Synology has released the new 6.2.2 DSM version on 28.03.2019. The new DSM 6.2.2 includes the latest APACHE version 2.4.39. You have my respect, Synology!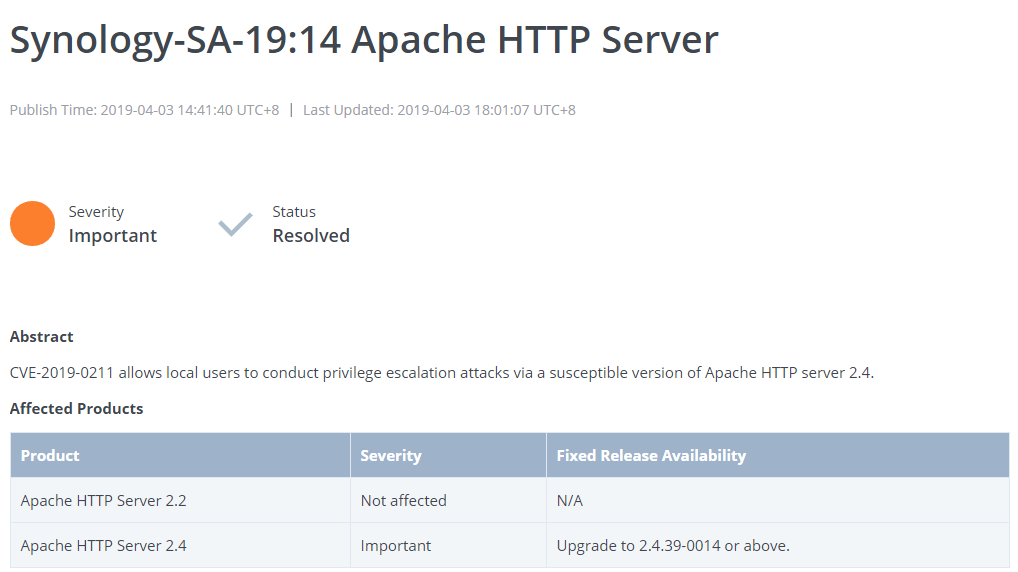 UPDATE

10.06.2020
Big Kudos for Synology! Apache 2.4 Update: Version 2.4.43
This post was updated on Tuesday / August 17th, 2021 at 4:15 AM