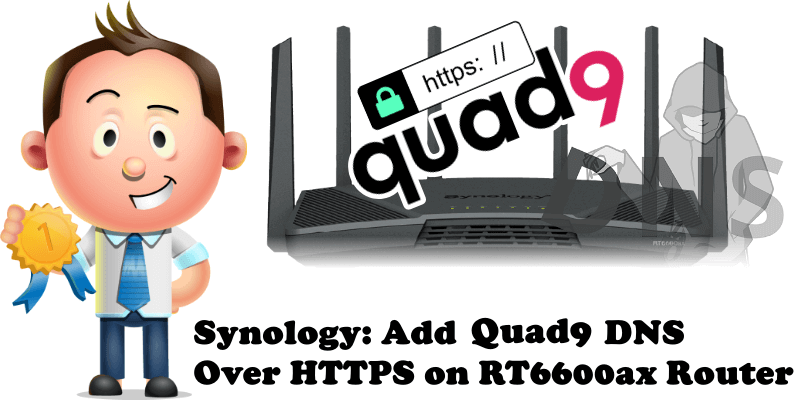 Quad9 has been offering support for DNS over HTTPS (DoH) since October 2018. Synology routers support the DoH technology thanks to their advanced SRM operating system. As already explained in my article How To Enable DNS Over HTTPS on RT6600ax, today I will show you how to add Quad9 as DoH server on your RT6600ax router.
Please Support My work by Making a Donation.
Log in to your RT6600ax router. Go to Network Center / Local Network / Network tab / Select your Primary Network then click the Advanced Settings tab. Follow the instructions in the image below.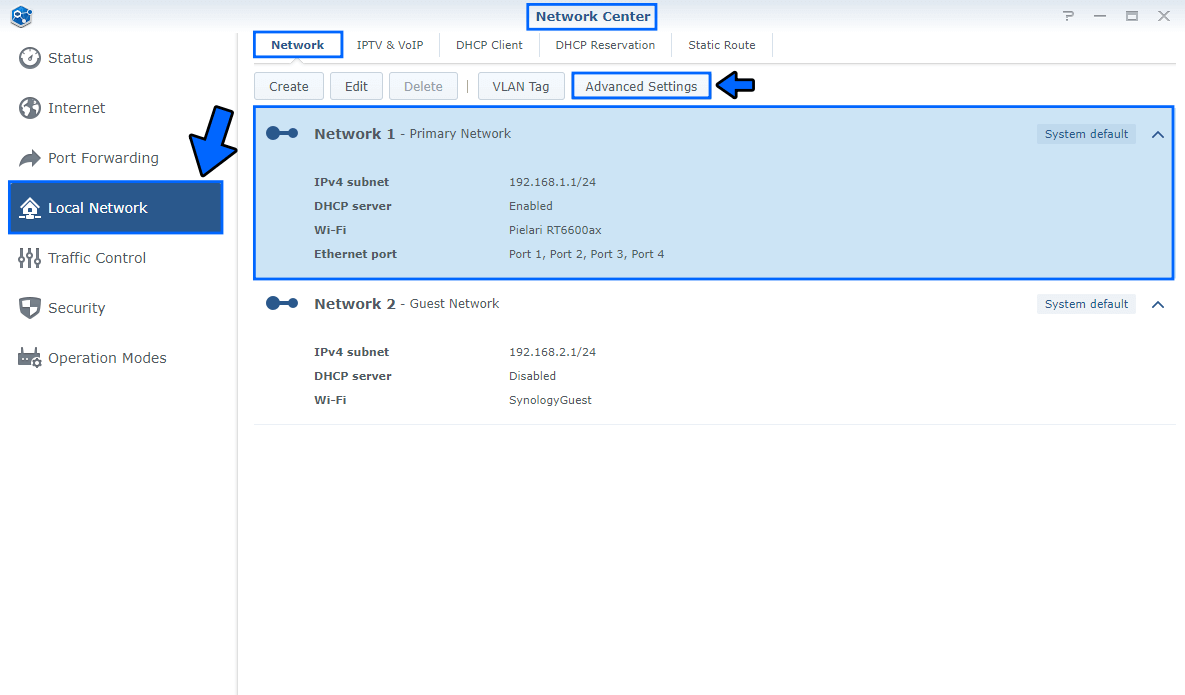 Check the option "Enable DoH (DNS over HTTPS)". Copy the Quad9 link below and paste it in the DoH server URL field.
https://dns.quad9.net/dns-query
Now you can test if the activation of the Quad9 DoH Protocol is working by clicking the Test button. If the DoH protocol is working, you should see a green text in the Test result area saying "Testing connection succeeded." Click OK. Follow the instructions in the image below.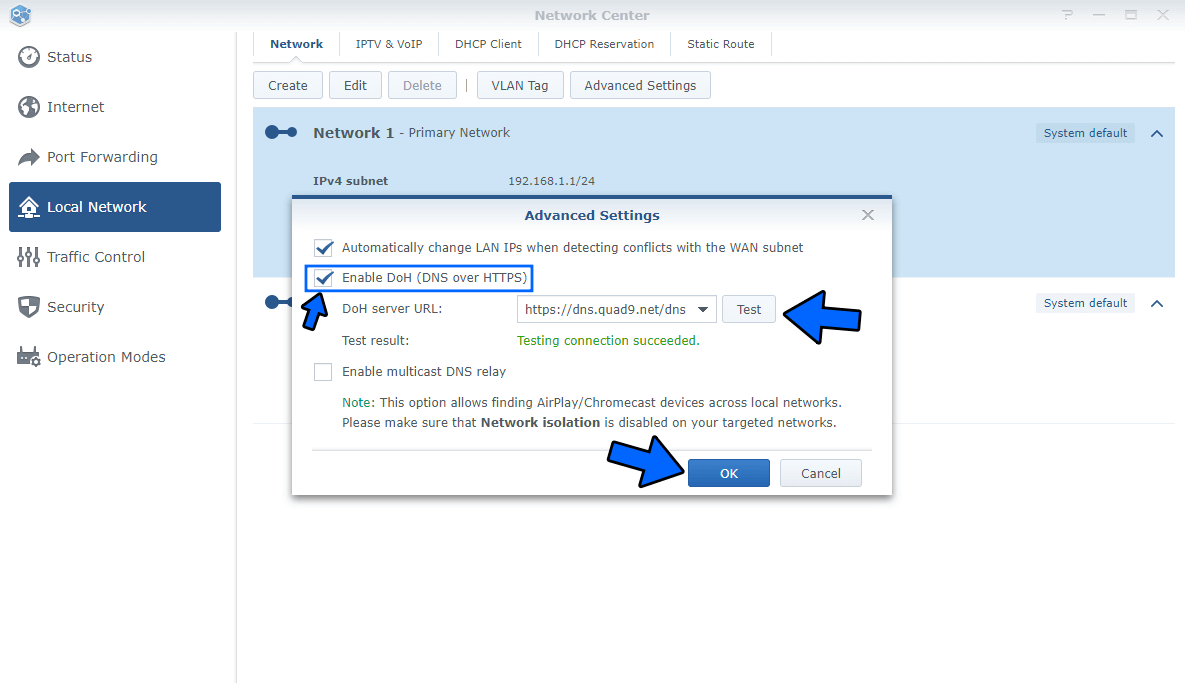 Now all your devices in your network connected to your RT6600ax Synology router, such as computers, laptops, mobile phones, TVs, video surveillance cameras, tablets, Weather Station etc., will be protected automatically by the DoH protocol.

Note: The Quad9 DoH protocol improves your privacy and security by preventing eavesdropping and manipulation of DNS data. When your client enters a URL into a browser window, the URL is converted into an IP address for simplified routing. This IP address passes through various parties to deliver the desired website.
This post was updated on Monday / June 20th, 2022 at 11:00 AM