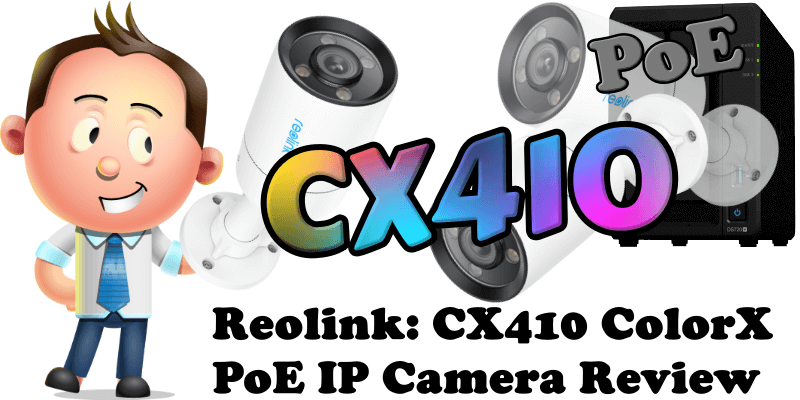 Warm summer nights are upon us. As muggy weather is taking over this month of July, your Internet friend Marius is hard at work and ready to show you his new project. Those of you who have been following me recently know that, a couple of weeks ago, I installed 8 Reolink RLC-811A video surveillance cameras. And just a few days ago I added a new Surveillance Station license to my environment to use for my new CX410 ColorX PoE camera from Reolink.
Because of its spectacular performance in low light and true full-color night vision, this video surveillance camera model from Reolink has become extremely sough-after within days of its release.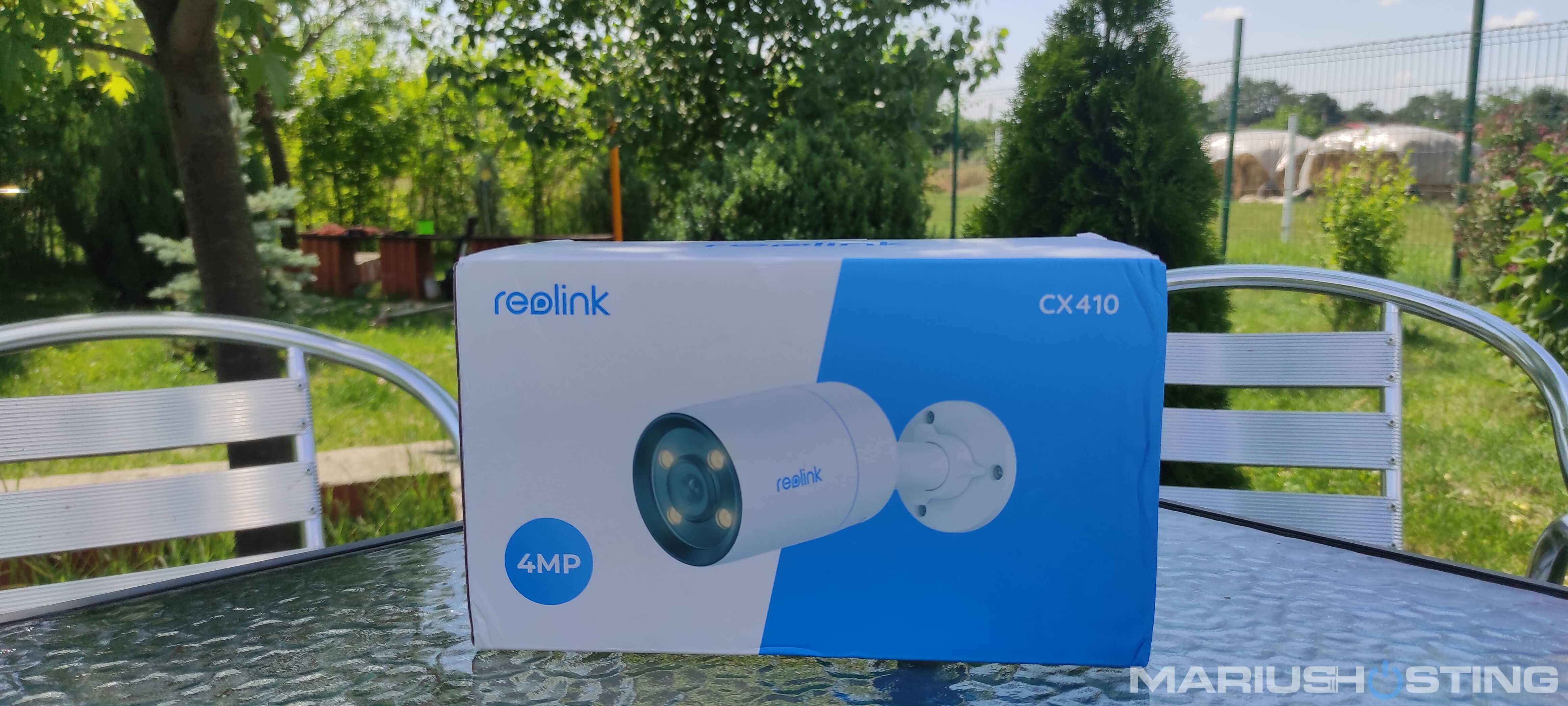 What is in the Box?
In the camera box you'll find a LAN cable, an instruction booklet, insulation grommets, and some wall mount screws. And, of course, the camera itself.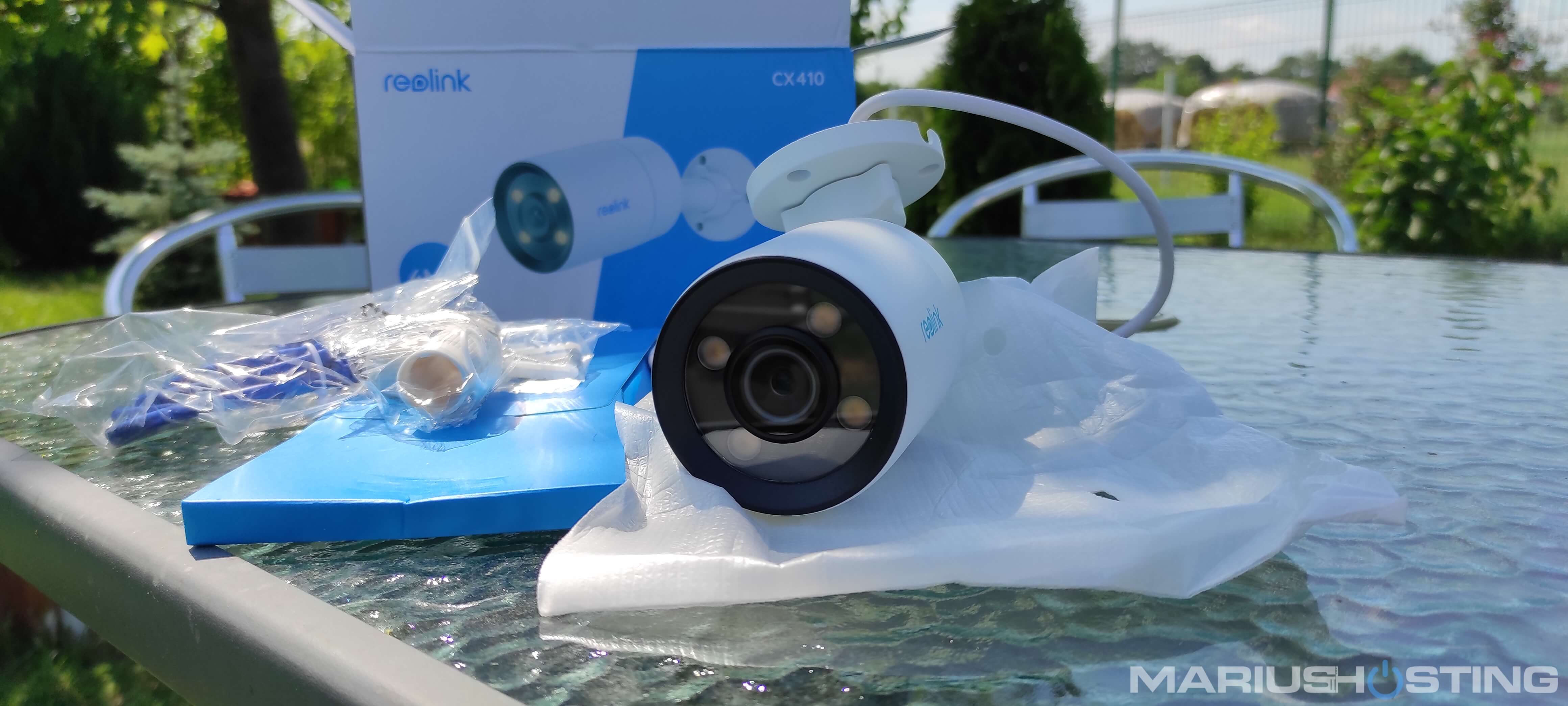 Quality Materials
When you hold a Reolink CX410 in your hand, you quickly realize that you are dealing with a well-built product whose quality in the choice of materials and sturdiness stand out from the get-go.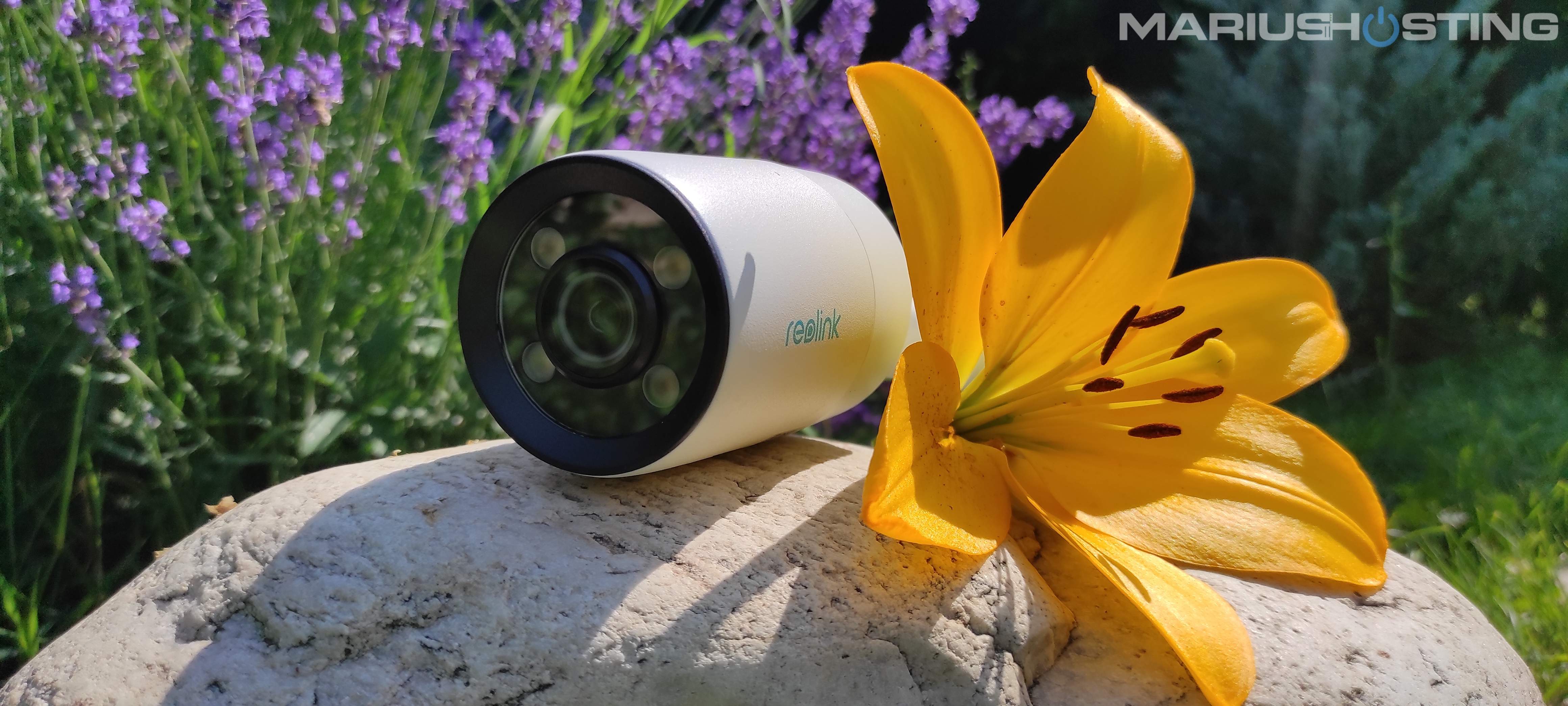 Simple and Minimalist Design
The Design is simple and minimalist. The camera is well-built, but modern with a touch of elegance.
Hard as a Rock
Really? Yes, the Reolink CX410 ColorX is sturdy, with an aluminum case.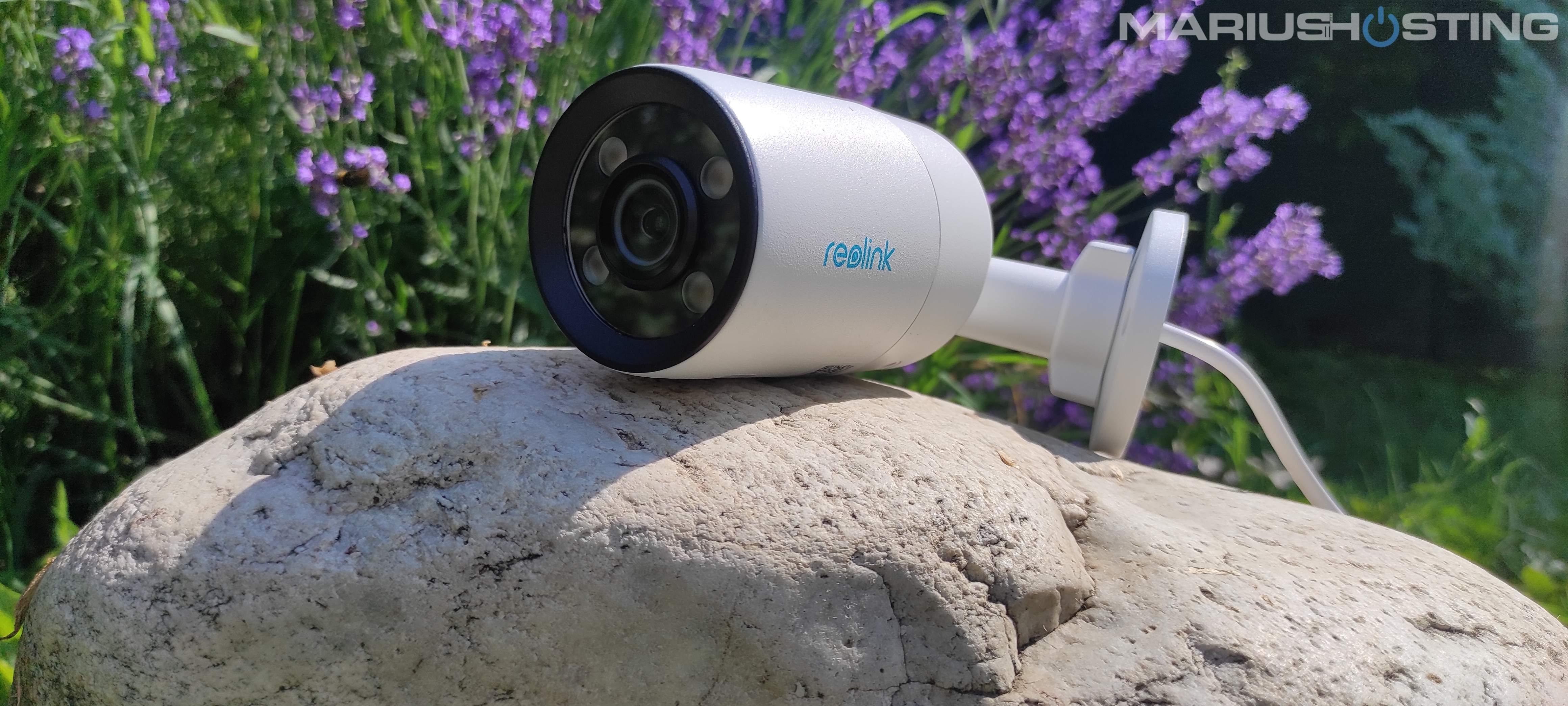 Simple Assembly & High Resistance to Corrosion
Whether your house is made of wood or concrete, that doesn't matter. The ColorX CX410 can be fixated on both a wooden surface and a concrete surface. In my case, I've installed the camera on the massive wood pillars underneath the roofing, and used special screws for wood to keep it in place. Its installation was simple, and it took only a few minutes. The CX410 has a rounded shape and a durable, quality, aluminum case with a beautiful white paint on top to boost resistance to corrosion. The metal case is IP66 rated which means the camera is protected from the ingress of dust and will survive strong jets of water so you can install it outdoors as well.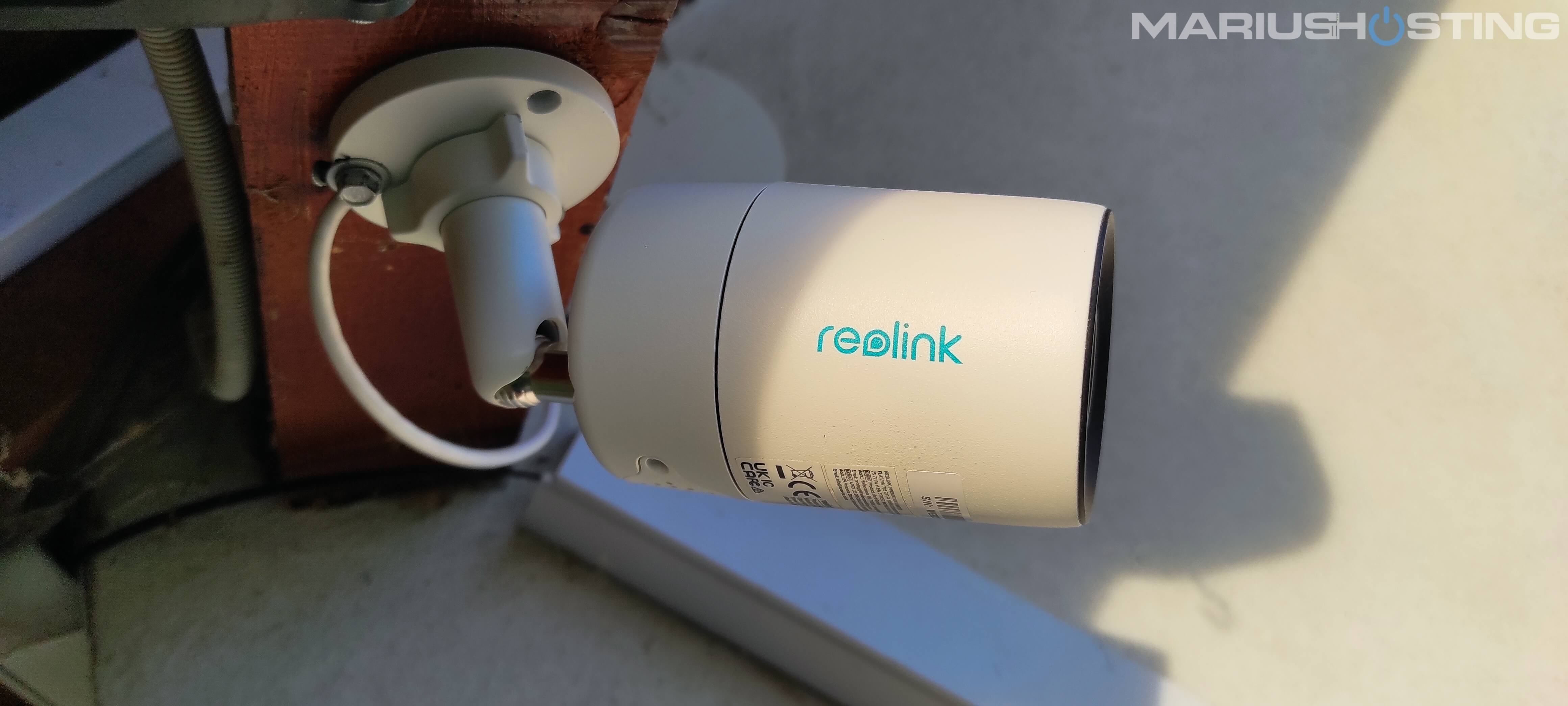 Easy Rotation and Built-in Microphone & Speaker
Rotate the camera as you wish. Just move it up and down, left or right. Orient it according to your preference. And yes, you heard that right: you can talk through your camera when you are not at home, using the Reolink app on your phone.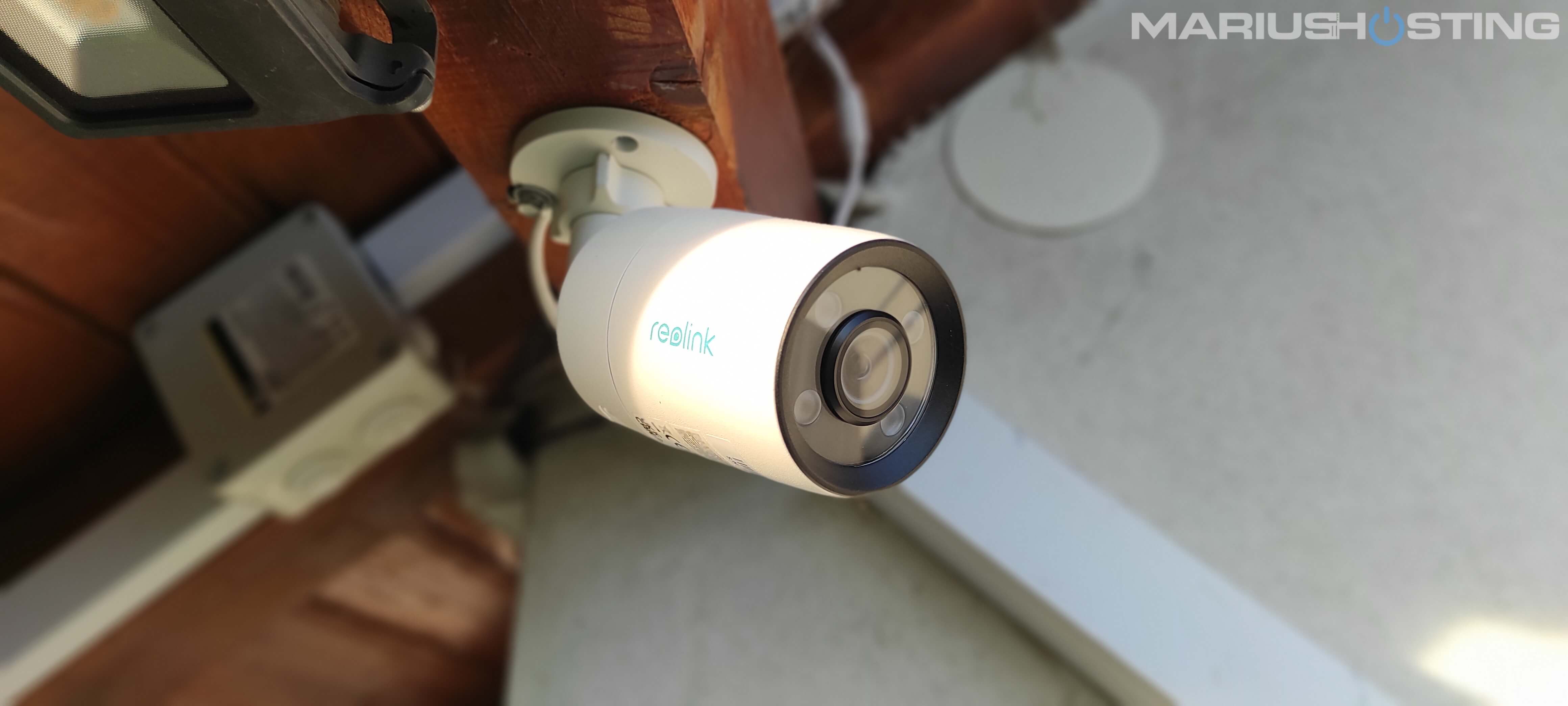 Getting Your CX410 ColorX Camera Online!
Once you connect the LAN cable to your PoE switch, you are practically online. Within a few seconds, the camera will be recognized by your router which will assign it an IP.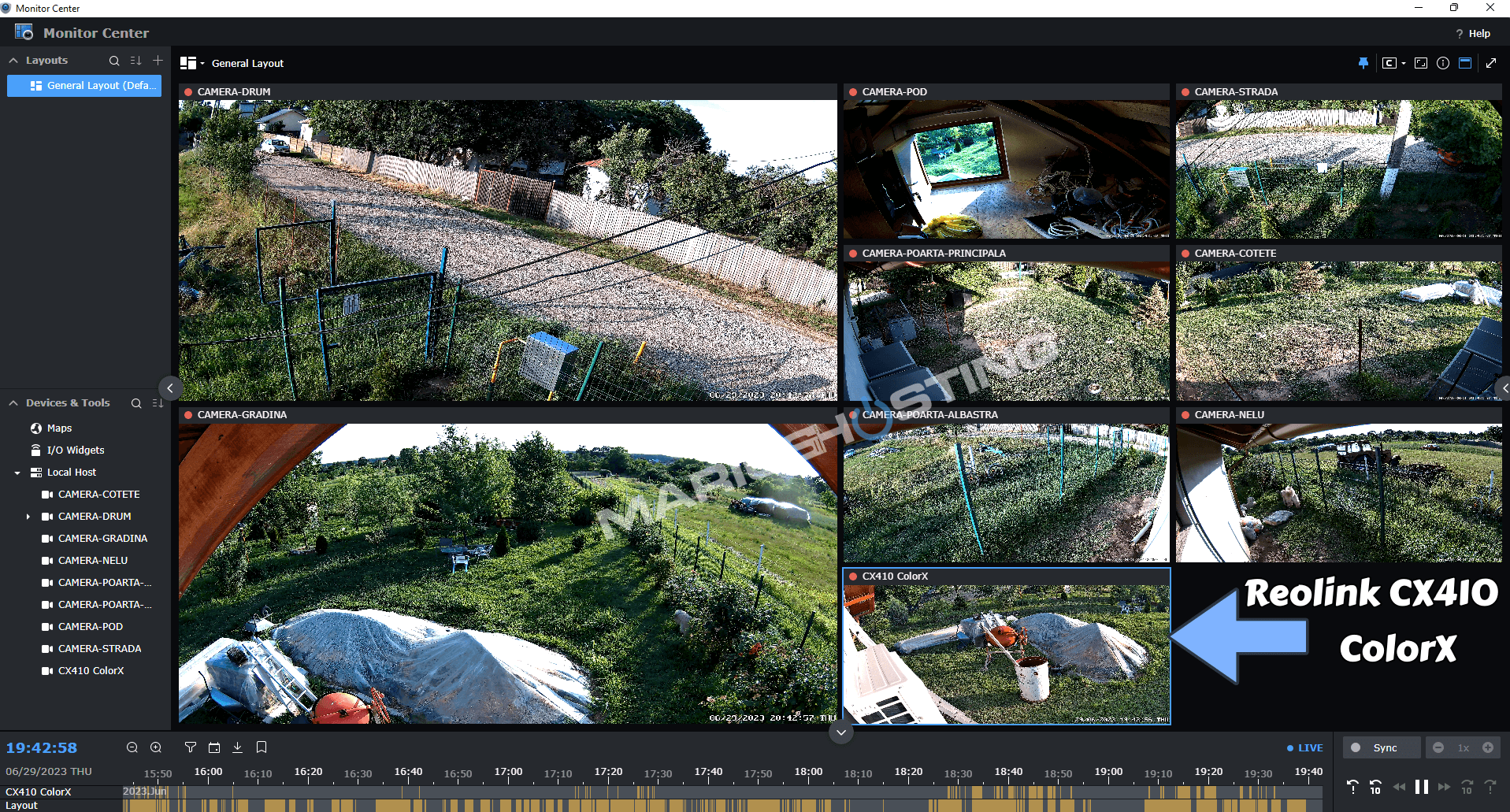 Advanced Performance at Night
The new ColorX technology by Reolink offers high-quality color night vision. ColorX technology is primarily driven by two powerful components, the lens and the advanced image sensor. Reolink ColorX cameras can collect more light with a lot more precision than other night-vision cameras. As you can see in the screenshot below, the Reolink CX410 ColorX camera offers an impressive show of brightness at 11PM at night. Although it's recording at night, the footage looks as if it's daytime.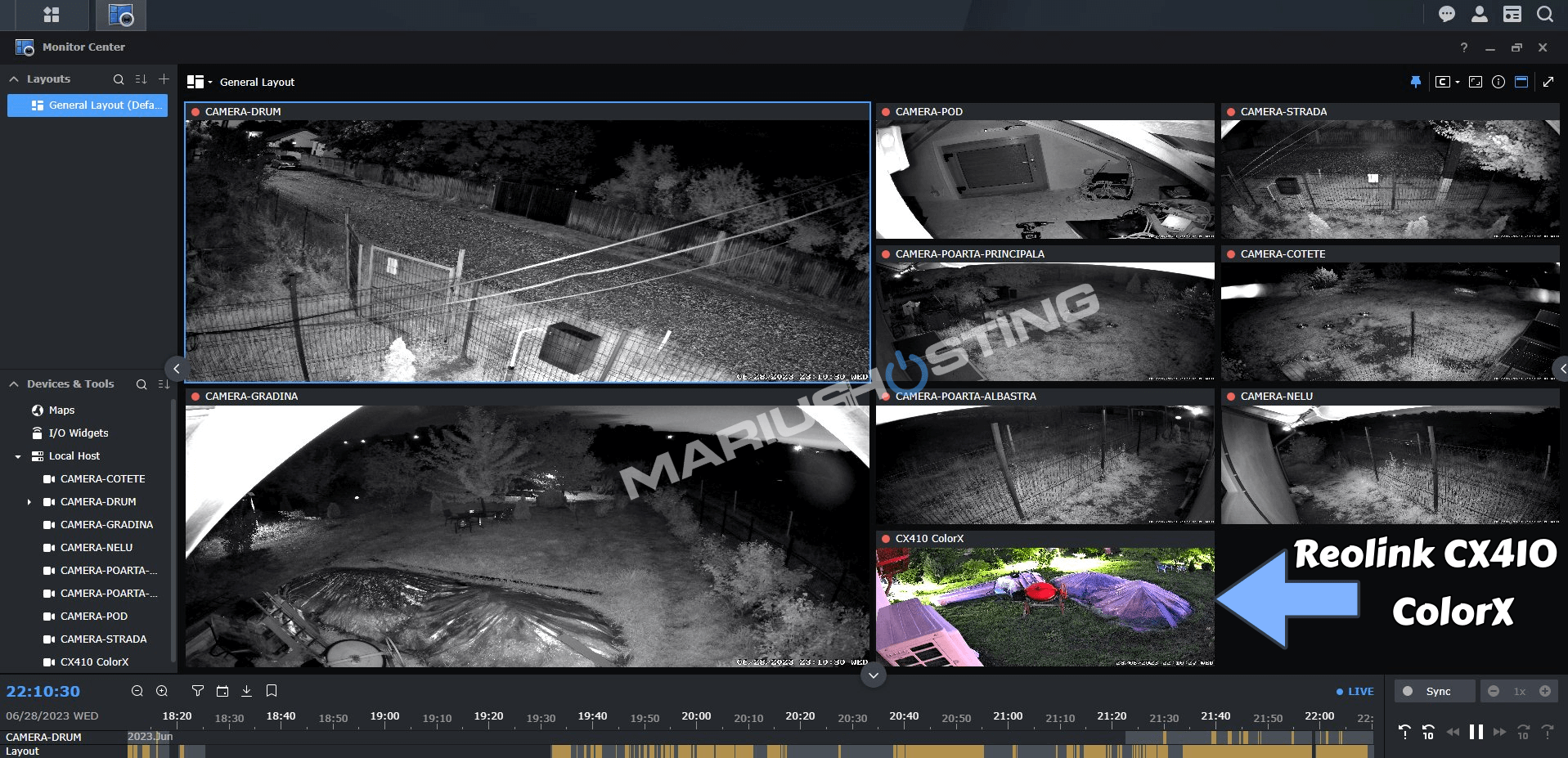 Reolink CX410 Night Test
Below is a short video made using the CX410 with the 4 LED spotlights activated for motion detection. Note: If you were wondering what I'm doing, I'm not going to tell you. 😁
Powerful Spotlight
The new CX410 has 4 powerful spotlights that automatically activate upon detecting motion such as people, animals and cars passing by.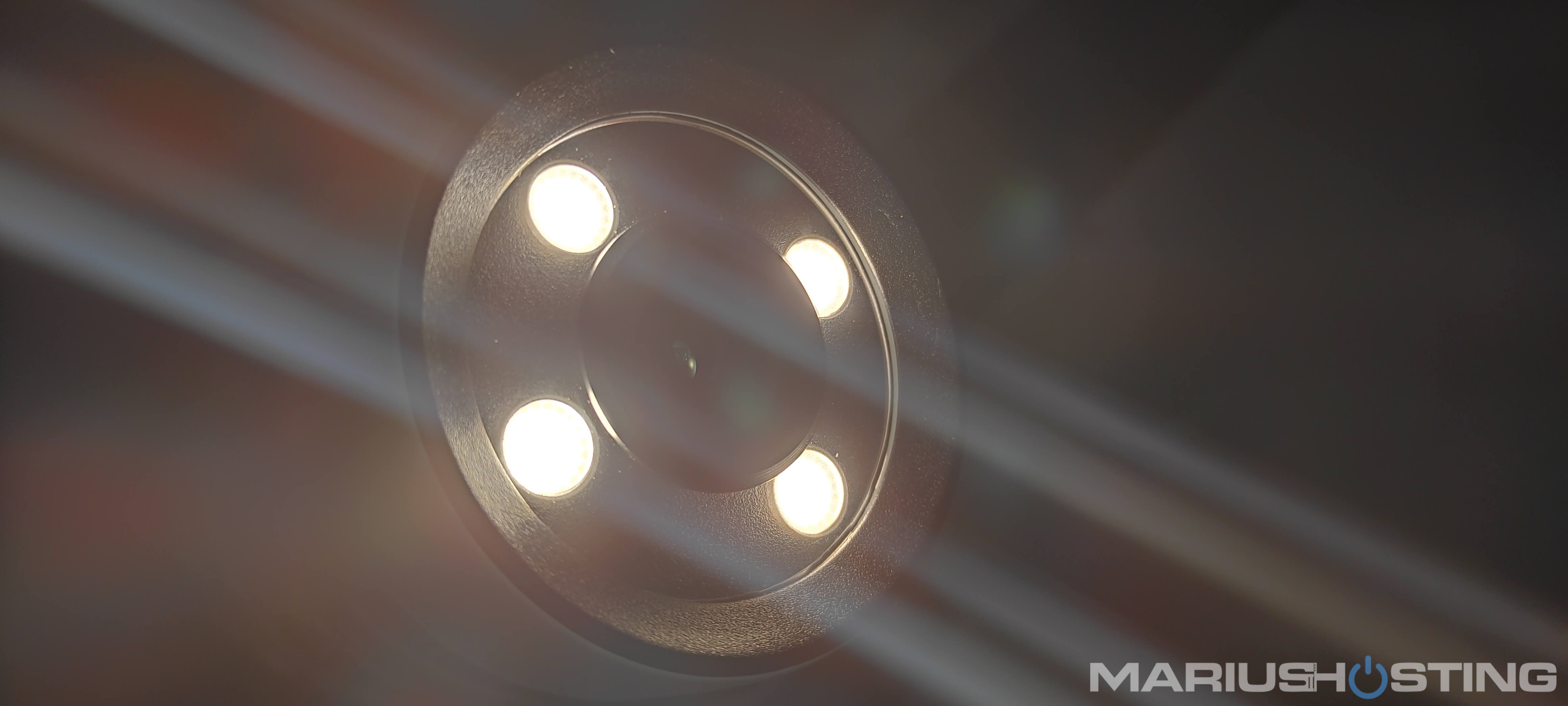 🍀Note: How much does the Reolink CX410 C0lorX cost? The manufacturer's suggested retail price for the new CX410 camera is $115 or 115 EUR.
🍀Note: Does the Reolink CX410 support PoE? Yes. The CX410 ColorX camera from Reolink is a PoE camera. Power over Ethernet (PoE) is a technology for implementing wired Ethernet local area networks (LANs) that enables the electrical current necessary for operating each device to be carried by Ethernet data cables instead of standard electrical power cords and wiring.
🍀Key Points: Person/Vehicle/Pet Detection and 3000K Adjustable Warm Light, plus True Color Night Vision in the dimmest light!
This post was updated on Tuesday / July 4th, 2023 at 2:21 AM