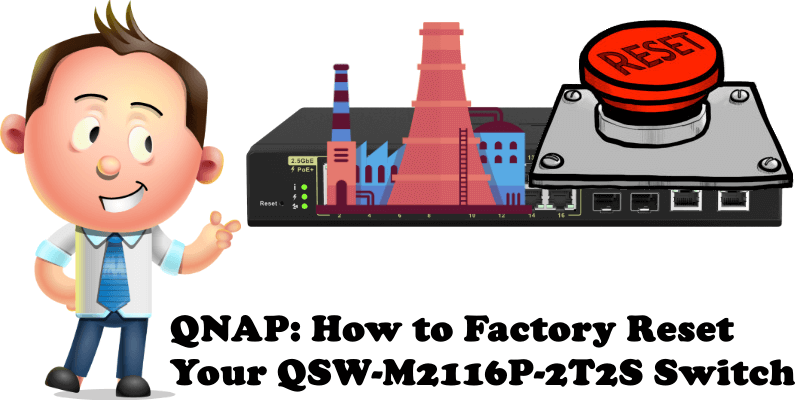 For one reason or another you may need to do a full reset of your QNAP QSW-M2116P-2T2S, say, you just broke some configuration and you are unable to find the solution for it. Today I will tell you how to do a full reset, called a Factory Reset, of your QNAP QSW-M2116P-2T2S Managed switch in less than 30 seconds. You have as many as two options for the factory reset: a Software reset via GUI and a hardware reset.
Log into QSS (the Operating System of the QSW-M2116P-2T2S Switch).
On the left sidebar select System Management, then Settings. Click the Factory Reset tab. then click the Factory Reset button to start the reset process. Follow the instructions in the image below.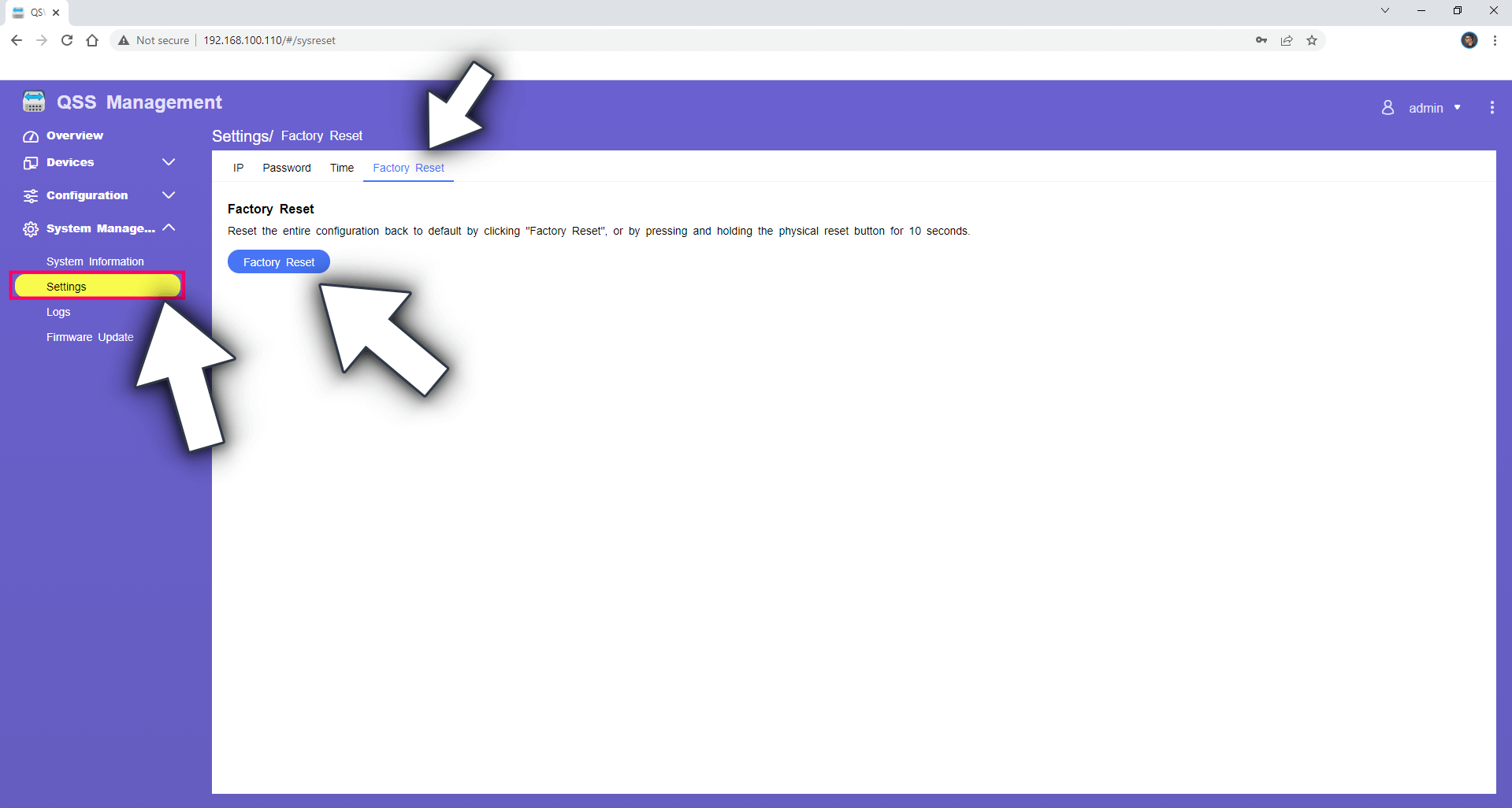 To perform the Hardware reset, the switch must be turned on and plugged into a power outlet. Locate the Reset button at the front of your QSW-M2116P-2T2S switch and, with the help of a toothpick, hold down the reset button for 10 seconds to start the factory reset process.
This post was updated on Monday / August 8th, 2022 at 12:47 AM