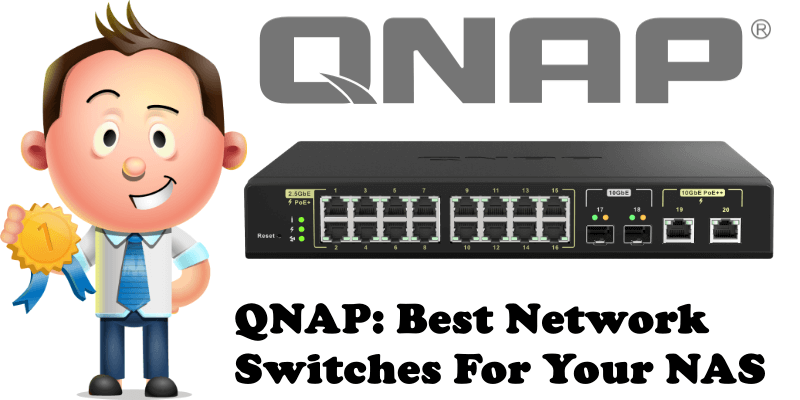 Are you looking for a Network Switch to expand your enterprise network, business network or your home network? Not enough LAN ports behind your router anymore? No problem. Whenever there is a need to expand your network, switches come to the rescue. What is a Network Switch? A network switch connects devices (such as computers, NAS devices, printers, IP Cameras, wireless access points, etc.) in a network to each other, and allows them to 'talk' by exchanging data packets. QNAP, which was founded on April 1, 2004, has some of the best network switches out there. There is no comparison between my old TP-Link and my current ultra-quiet, high-performing, robust QNAP brand switch. A few days ago QNAP's QSW-M2116P-2T2S Managed Switch joined my environment; I'm using it to connect to my NAS via the 10GbE port, and also using it for my upcoming PoE IP cameras. And for everyone in need of a good network switch, but unsure of which to buy, here are some of my recommendations and tips for choosing the best network switch for your needs.
For video Surveillance and NAS environment, mariushosting chooses the QSW-M2116P-2T2S. Below you can find a list of switches that can perform optimally in your surveillance environment.
For a 10G Business Network, see the switch models below.
For a 25G Enterprise Network, see the switch model below.
You can also compare all of QNAP's Network Switches to help you to buy the perfect switch for your environment.
Note: As you well know, I do not sponsor any products, nor does my website sell or earn anything or make any kind of profit off the sale of any product. My recommendations are genuine.
This post was updated on Monday / July 11th, 2022 at 5:10 PM