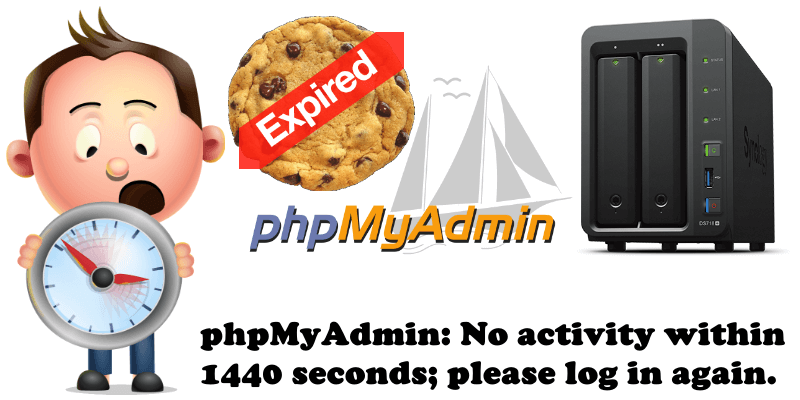 Are you using phpMyAdmin as your development interface on Synology Nas and keep getting logged out after +/− 24 minutes? That is phpMyAdmin default security policy: if you are not being active or browsing on the browser for more than 1440 seconds, you will be logged out with the message "No activity within 1440 seconds; please log in again."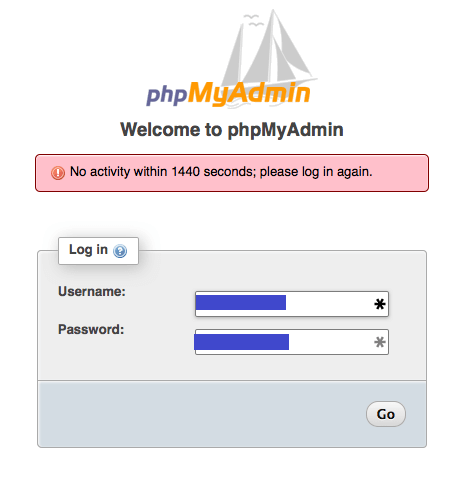 Some people use phpMyAdmin in production and some use it for development purposes. If it's production, 1440 seconds would be too long because you might be at risk when your browser is left open and your laptop/desktop unlocked, whether it's because you're grabbing a cup of coffee or going to the bathroom. If you're away for, let's say 15 minutes, this may allow someone to drop all your databases with phpMyAdmin. But if you're being logged out during development, it's kind of annoying. Below I will teach you how you can get rid of this error on phpMyAdmin.
Please Support My work by Making a Donation.
STEP 2

Log into your phpMyadmin using your credentials: Username/Password.
Go to Settings on the main page.
Go to Features.
Go to Warnings.
Check/Mark "Login cookie validity warning".
Click Apply.
Follow the instructions in the image below.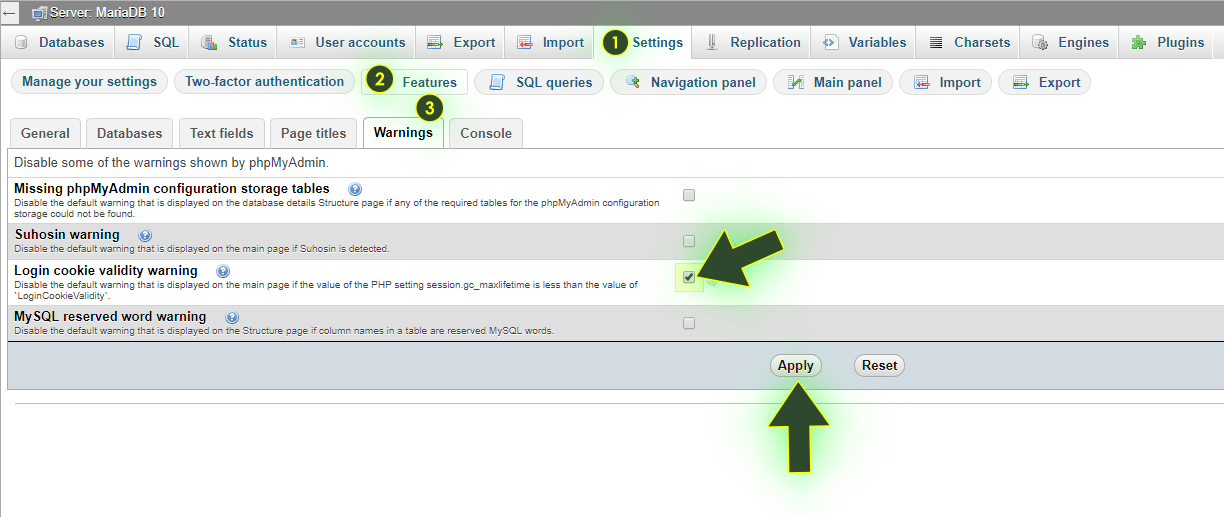 This post was updated on Thursday / August 6th, 2020 at 3:06 AM