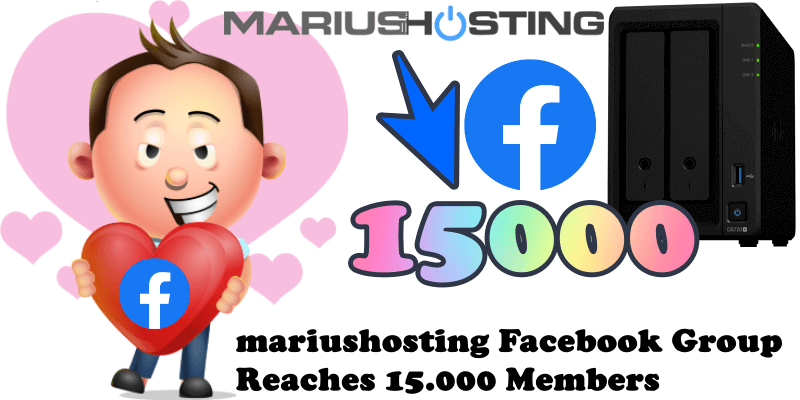 I would like to take a moment and say thank you to all of my supporters. Today, October 1st, 2021, my Facebook group has hit a milestone of 15,000 members. We did it together! You guys deserve a big round of applause. Of course, as mariushosting continues to rise at an unbelievable rate, so do the haters looking to dishearten me and make me abandon this beautiful project that is mariushosting.
Luckily, on my path I have had the great honor and privilege of meeting some of the most wonderful people who have inspired me to keep going in a way that is hard to quantify.
Thank you everyone, Moderators (Paul Barrett, Jason Yeo, Sebastian Kochendörfer, Paul Steunebrink, Scott Zettervall, Hein Traag, Peter Kay, Stefan Lindeberg) and all group users who have made this possible! And the rest of you who are not yet with us, come join the biggest Synology NAS Facebook group using the link below.
Also don't forget to keep supporting me because, as opposed to most other websites, mariushosting doesn't have ADS, COOKIES, POP-UPs, Amazon AFFILIATE LINKS or any TRACKING CODE on it. I fully respect your privacy. Every time you make a donation, it means I can spend time contributing with new step by step articles on the website that you can use to enjoy your Synology NAS. Remember that this website with all the valuable information on it is hosted from home on my own Synology NAS and there are costs to keeping the website accessible 24/7/365 for you!
This post was updated on Friday / August 26th, 2022 at 9:45 AM