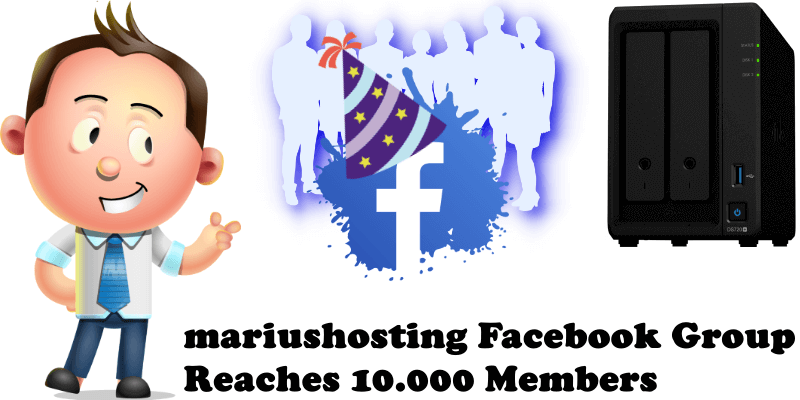 While I resumed the day's activities on this snowy Friday evening, I thought I'd share with you the Official Mariushosting Facebook Group which has reached 10,000 Members. Thank you to everyone, Moderators (Paul Barrett, Jason Yeo, Avi ßar Ilan, Scott Zettervall) and all group users who have made this possible! Come join the biggest Synology NAS Facebook group using the link below.
Follow me on Twitter using the link below to stay up to date on the latest Synology news and articles from mariushosting.
Also don't forget to keep supporting mariushosting using the link below. As opposed to most other websites, mariushosting doesn't have ADS, COOKIES, POP-UPs, Amazon AFFILIATE LINKS or any TRACKING CODE on it. I fully respect your privacy. Every time you make a donation, it means I can spend time contributing with new step by step articles on the website that you can use to enjoy your Synology NAS. Remember that this website with all the valuable information is hosted from home on a Synology NAS which remains accessible 24/7 for you!
This post was updated on Friday / August 26th, 2022 at 9:46 AM