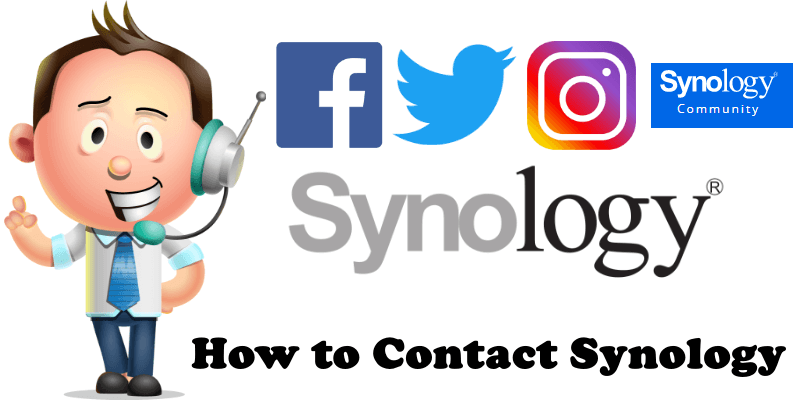 Have you ever tried to send a message to Synology on Facebook, Twitter, Youtube or Instagram? In 99% of the cases, Synology does not respond to inquiries from curious customers who ask questions via their social channels. So, you would think that in the official Synology forum, the famous "Synology Community", Synology experts are there to help you. Quite the contrary. You will not get answers from Synology staff except for very rare cases. The Synology community is based on the help of other Synology device owners, normal people just like you and me.
If you want to get in touch with Synology staff, regardless of what your queries are, you must go to the official Synology website in the Contact Us area. You will get 4 different boxes of the following kind (see the screenshots below).
Technical Support: Get help with technical issues, apply for Synology Replacement Service (SRS), and have your usage questions answered by our experts.
LiveChat: Ask questions via LiveChat and get help from our technical support engineers. *Hours of operation: 9AM-6PM, Monday-Friday, GMT+8
Phone: Talk to Synology expert over the phone to resolve your technical issues.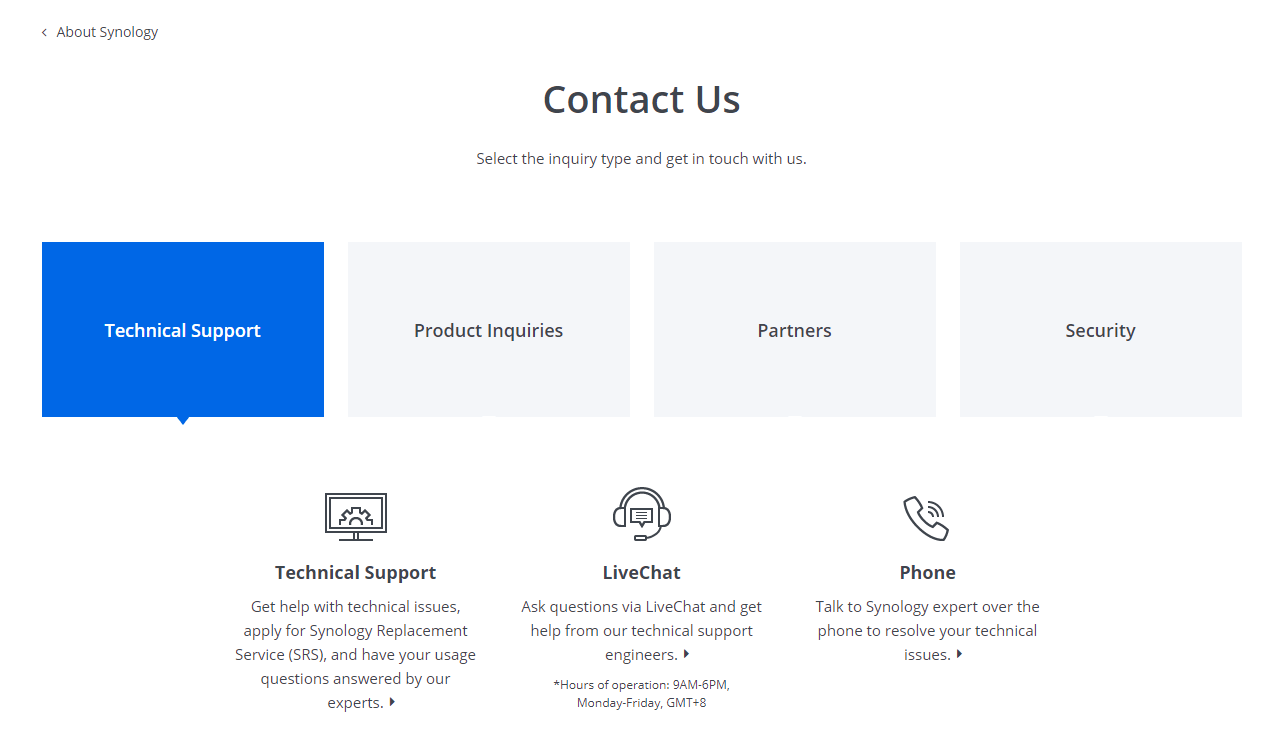 Product Inquiries: Discuss with our sales team for your business or personal needs.
Feature Suggestion: Tell us why you love Synology and suggest features you want to see on our products.
Report a website error: Give us your feedback or report issues from the website.
Compatibility Suggestion: Suggest a device to be tested for compatibility with our devices. No replies will be sent.

Business & Partnership: Have an interesting business proposal or want to join as a partner?
Marketing & Media: Contact us for any marketing and public relation queries.

Contact Synology PSIRT: Report security issues to our security team. Please provide PoC if available.
Privacy Inquiries: Ask about our privacy policy and how we handle your data securely.

This post was updated on Sunday / August 28th, 2022 at 3:38 PM