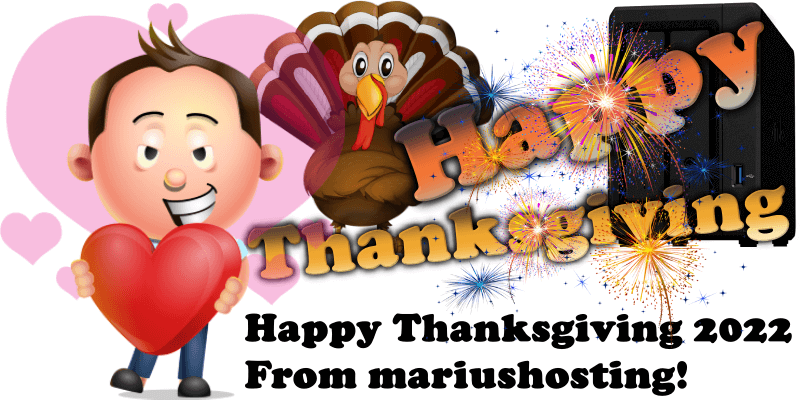 Thanksgiving as we know it now is about all-around gratitude, an inclusive type of gratitude that extends to everyone and everything, from people to possessions to opportunities. It's both liberating and humbling to feel and express complete and utter gratitude for our lives. Thinking back on this year, and the years before, I can't help but think about all the challenges and difficult moments that came my way, and at the same time feel grateful and humble for all that I have been given.
On this day and many days this is what I feel in my heart: gratitude! Gratitude for you, my friends, and all the amazing support you show me every single day in so many ways! Together with all the hard work many amazing opportunities have come my way and you are an essential part of this! So Thank You everyone and may you have a happy, happy Thanksgiving this year and all the years to come! Enjoy your family and friends and pets and all the wonderful people around you, and of course, your Synology NAS! I will keep coming up with new and exciting content for you and make sure to keep it simple and accessible so that you can use it regardless of your level of technical expertise.
Note: Join the biggest Synology Facebook Community Group and the biggest Synology Discord Channel.
This post was updated on Thursday / November 24th, 2022 at 1:33 AM