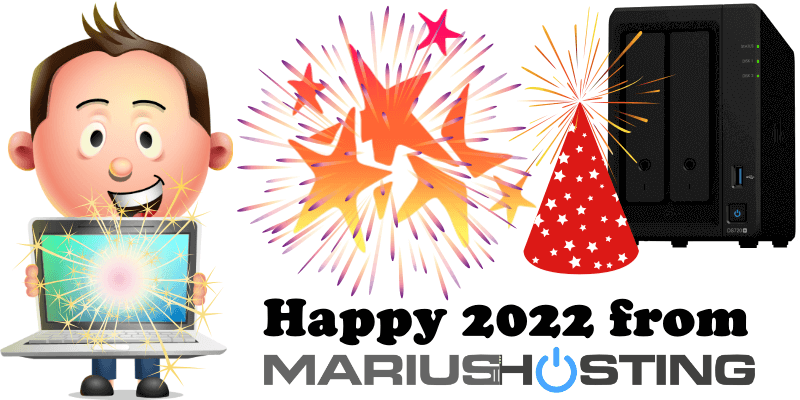 Midnight has just struck! I'd like to take the opportunity to wish you a happy, happy New Year! May 2022 be kind to you and prosperous, full of wonderful opportunities both professionally and on a personal level! In the new year, mariushosting will strive to continue with your support to bring you the best possible content for your Synology NAS.
I do take pride in mariushosting being a free resource, not charging for access, not tracking users, selling user data, running ads or sell to you anything. Instead, I rely on your generosity to help me keep the record straight.
Cheers to a healthy and happy New Year full of successes!
This post was updated on Saturday / January 1st, 2022 at 5:32 PM