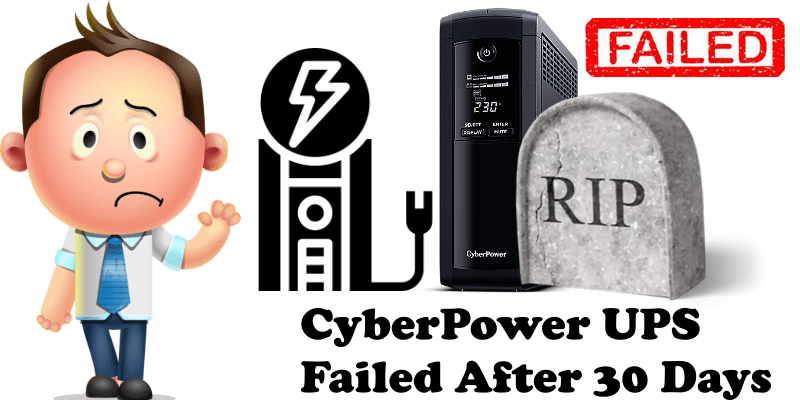 30 days ago I bought a CyberPower VP1600ELCD 1600VA UPS because I have always been comfortable with the previous model, the CyberPower Gaming UPS 1500VA \ 900W LCD 2xUSB. Today, after a week of work on the operator's power line, the CyberPower VP1600ELCD 1600VA UPS shut down permanently when the power went out, therefore with a full battery. My NAS devices went offline, my router went offline, the switch went offline and mariushosting was not reachable for about 10 minutes. That was how long it took me to restart the old CyberPower Gaming UPS 1500VA UPS which has performed well during the past few years, although its LCD display has completely lost its brightness intensity. Since it is still under warranty, I am thinking of sending the CyberPower Gaming UPS 1500VA UPS model in service as well after this episode. I am shocked.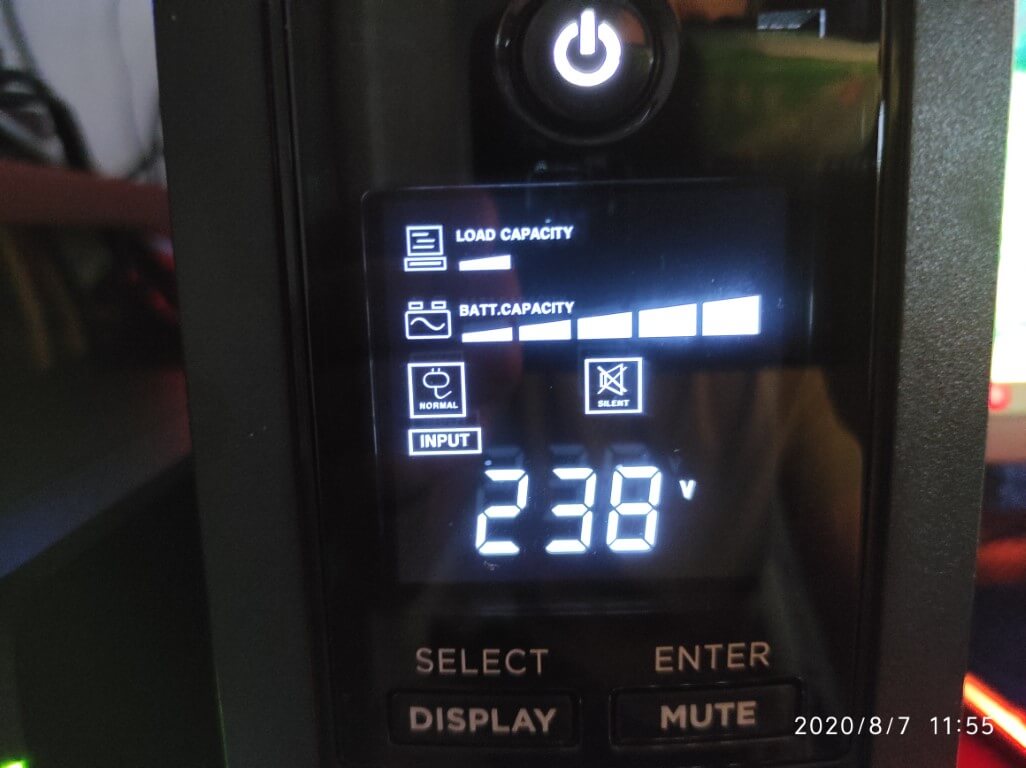 I am totally disappointed with what has happened. The UPS was brand new and it only had to support two NAS devices, a switch and a router that together use up just 70 watts. It's not okay for it to simply malfunction and stop working. One day it's working, the next day it's not. This is 2020. It's unacceptable.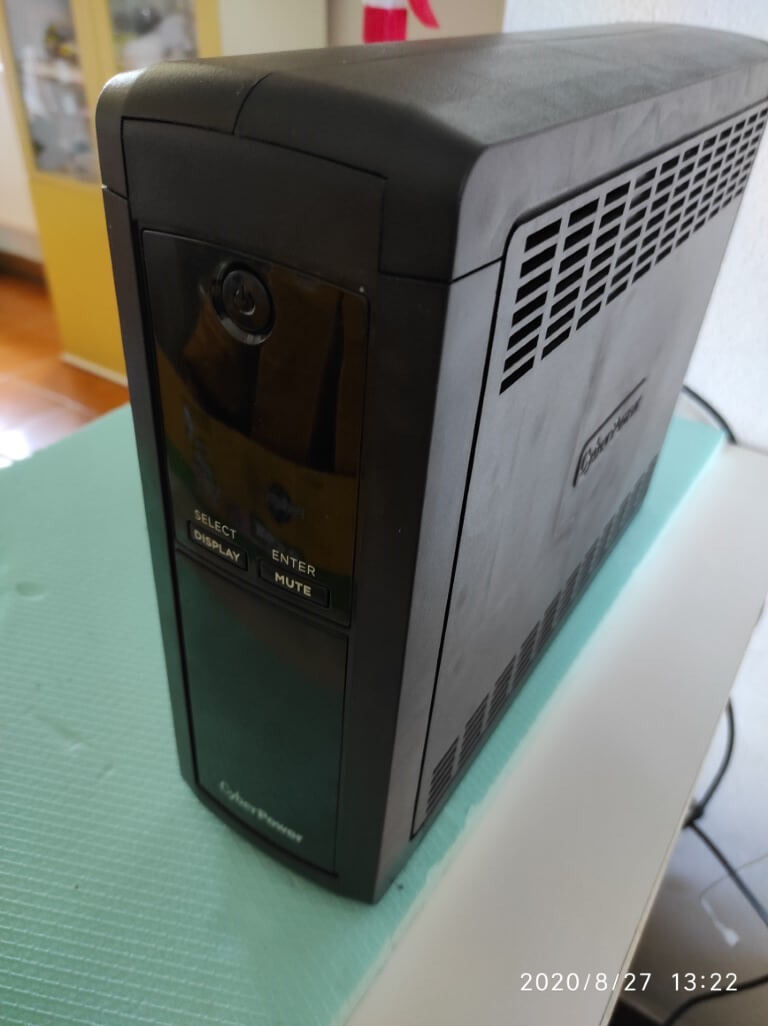 But what was downright unacceptable was the fact that, the day before this happened, I had another problem with the same VP1600ELCD 1600VA UPS. The day before there was a power outage and, as soon as the power went out, the UPS kicked in. But despite still having 190 minutes left, the UPS shut down by itself after 5 minutes of activity with only 70 watts of load. After I manually turned the UPS on again, it continued to work as it should and did not turn off by itself anymore. I believe that everything is linked to the GreenPower function that cannot be manually deactivated via any button.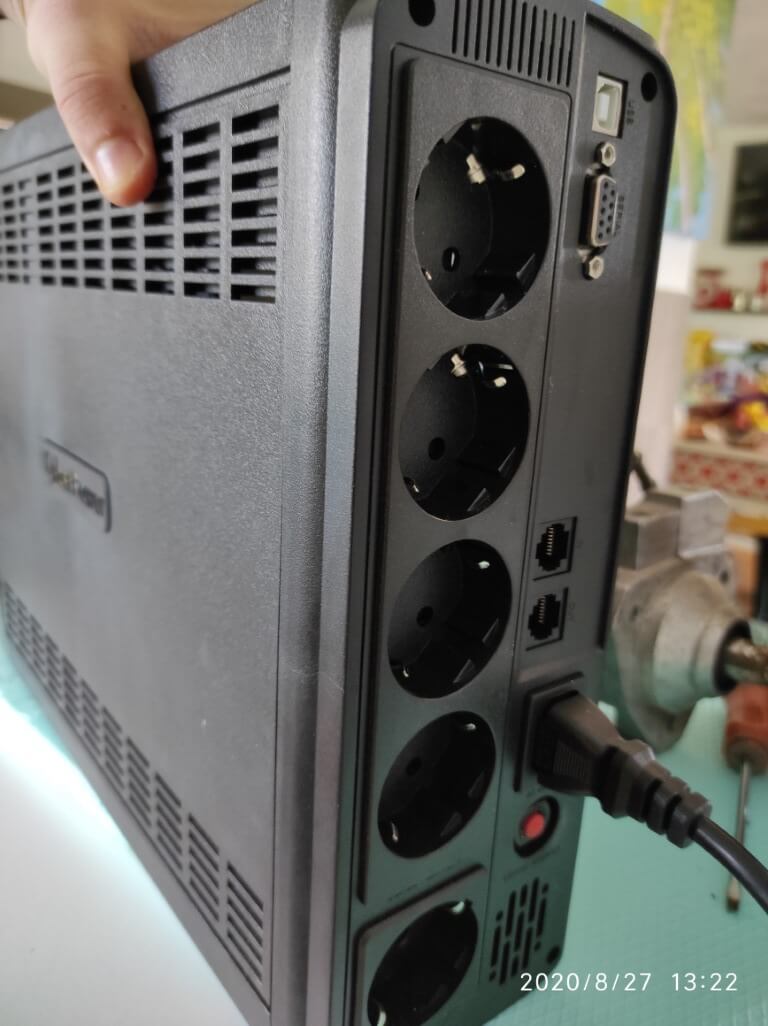 What is the use of having a UPS for your router and other devices with a similarly negligible power usage if, 5 minutes in, the UPS turns off automatically and no longer recovers unless you manually turn it back on again?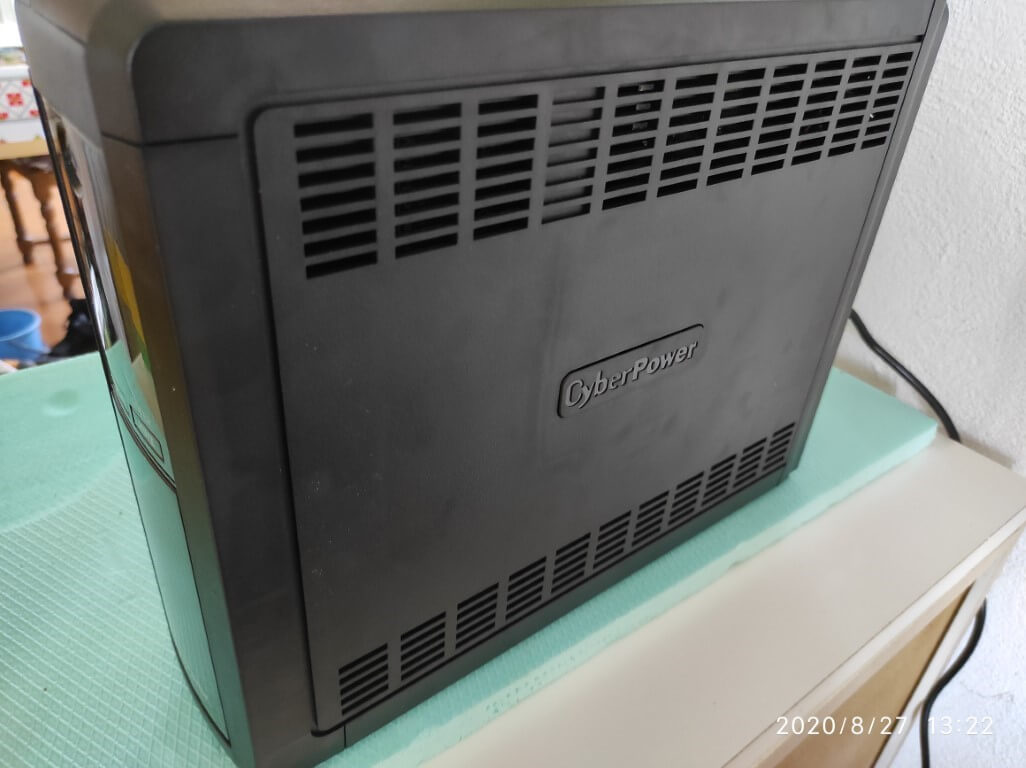 I have prepared the package. Tomorrow the courier arrives to collect my VP1600ELCD 1600VA UPS. It will go into service and I will see the retailer's answer. I honestly doubt it can be repaired, so it will likely get replaced or I can claim a refund.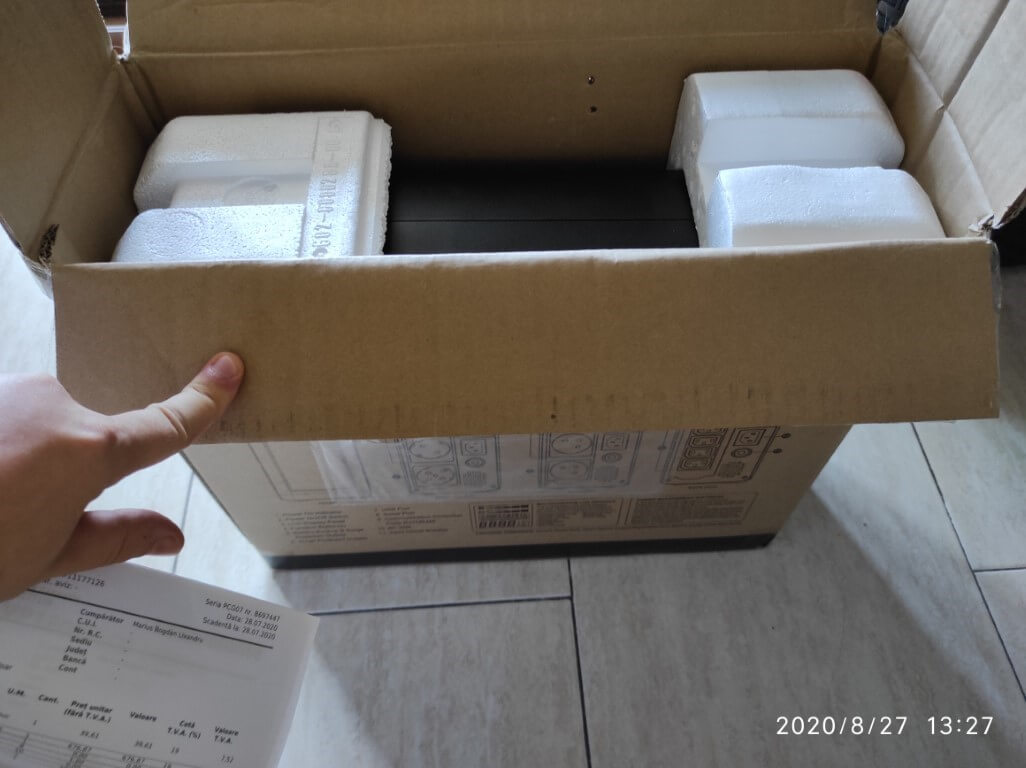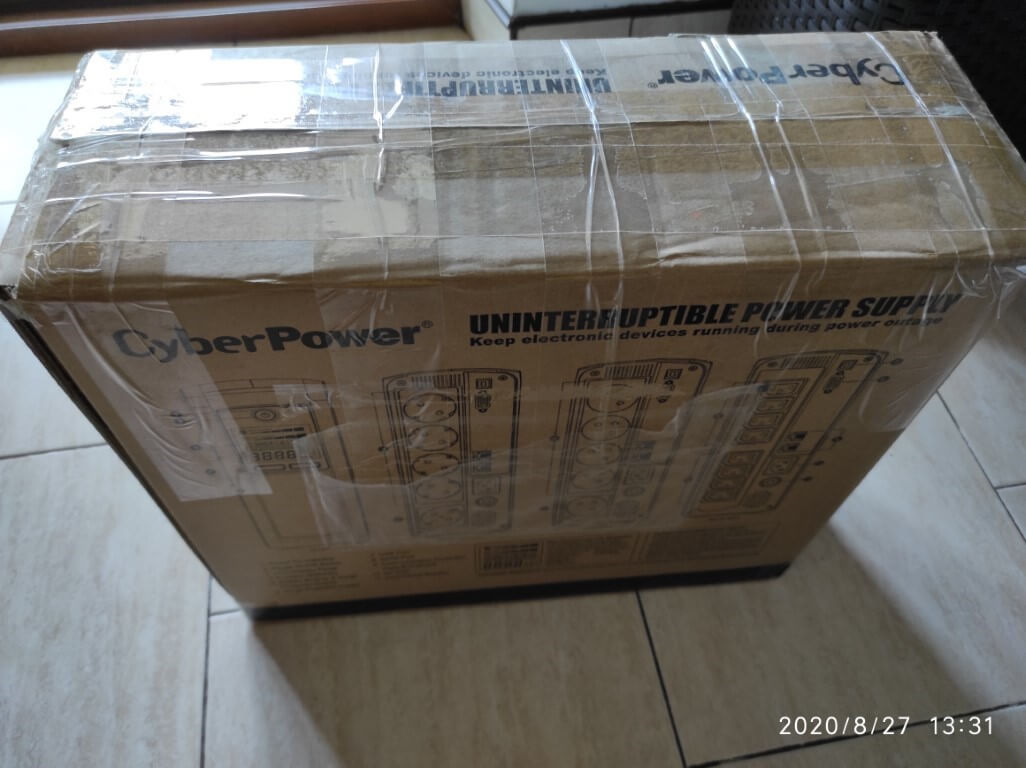 Note: This article will be updated once I receive an official answer from the repair service.
Note: Nobody seems to be active on CyberPower's social pages, nobody responds to inquiries and they are not updated. It's 2020. As a company, you cannot be absent on social channels.
Note: I really hope it was just bad luck and I happened to come across a faulty product.
UPDATE

16.09.2020
The UPS left the service on September 15, 2020 and today, September 16, 2020, it arrived back at my house. The defect they found was the following: "fuses burned". The fuses have been changed and the UPS has returned to being operational. I will carefully monitor the situation to see if everything has been resolved or if the problem recurs. For now, a new issue I found is: wrong estimated runtime on the display. The estimated runtime display before the incident was 250-260 Min and now, although I have the same equipment attached to the UPS, the display shows an estimated runtime of 379 Min. It's clear that something is wrong with the device even if it's fresh out of service.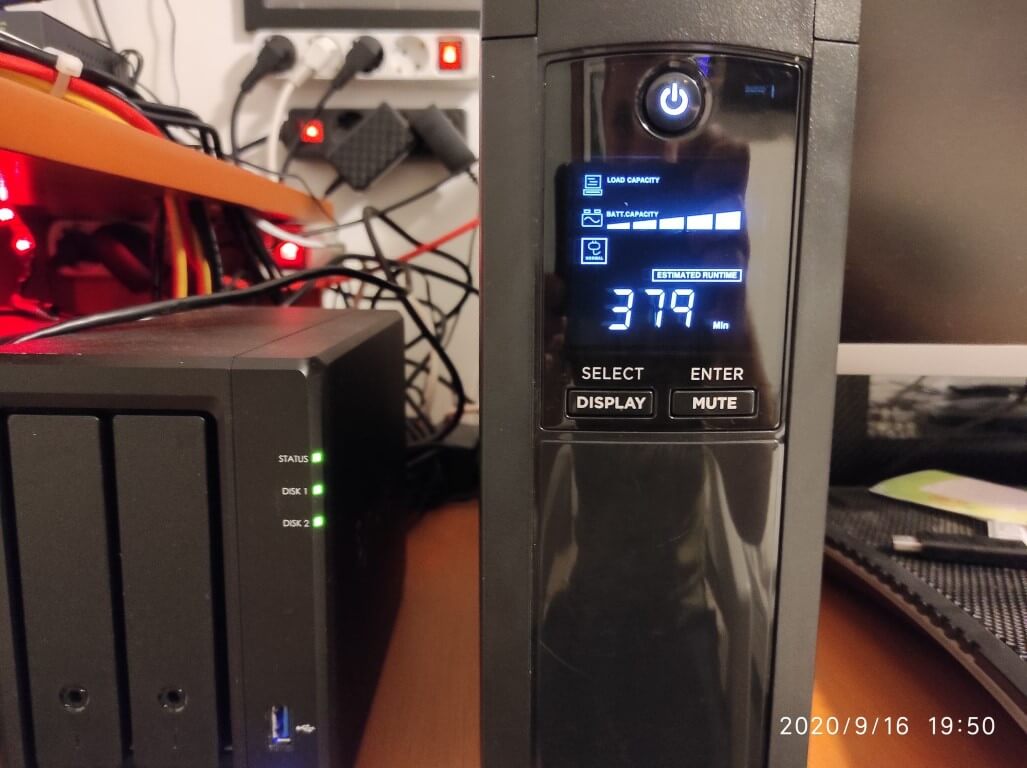 This post was updated on Wednesday / September 16th, 2020 at 8:48 PM