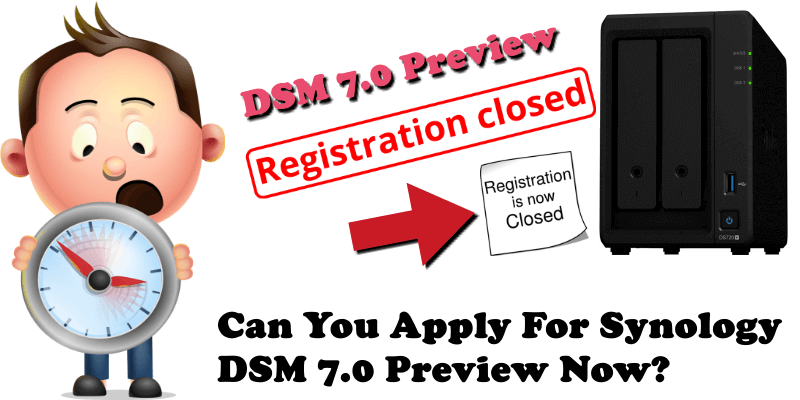 Many people are asking me if they can register for DSM 7.0 preview right now. The answer to this question is no, registration is currently closed. The DSM 7.0 preview should be ready in the third quarter (Q3), that is, July, August or September 2020. Which means the preview may be released any day now or as late as September. Only the registered users, about 6500 people, will receive an email with the download link for the DSM 7.0 preview. So stay tuned!
Shen Kuei (Synology Product Manager) said the following on 13 February 2020:
DSM 7.0 is already at a stage where we have finished implementing most under-the-hood changes and core functionality. It is also at a quality level that we're confident in using on a daily basis. However, we're moving the release window to ensure the preview release is more indicative of the final release. We're still working on brand-new features such as Synology Photos, Hybrid Share, and other previously unannounced but equally significant functionality.
This post was updated on Tuesday / December 21st, 2021 at 12:59 PM