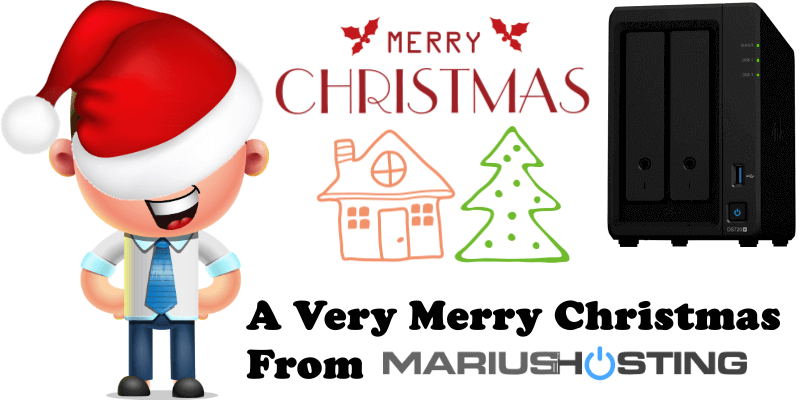 Merry Christmas, mariushosting readers and Synology NAS fans! Tonight I wish to thank you all for your unwavering support this past year. While 2021 has been a difficult time for many of us, looking back I must say that, amidst all the hardships the world has been facing, I feel grateful.
I feel grateful for your continual support, for the wonderful conversations and exchanges of ideas that take place between us and for all you enthusiastic like-minded virtual friends. And I appreciate you making the effort and taking the time to make me feel appreciated and help mariushosting grow and thrive. You are truly the best! I also hope that mariushosting has delivered what you were looking for in terms of content and privacy. I do take pride in mariushosting being a free resource, not charging for access, not tracking users, selling user data, or running ads. Instead, I rely on your generosity to help me keep the record straight.
I hope this Christmas you are getting back all the love, support and kindness you are putting out in the world. Once again, Merry Christmas from Marius at mariushosting.com!
This post was updated on Saturday / December 25th, 2021 at 12:29 AM